We will Defeat PDP In Their Own Game --- APC Chair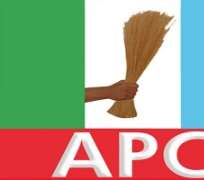 Ahead of the January 6, 2018 local government election in Delta State, Chairman of the All Progressives Congress (APC), Prophet Jones Ode Erue, has disclosed that his party was ready to go to the field to struggle it out with the Peoples Democratic Party (PDP) in their own game.
He said the party is fully aware that the local government election is been organized by the state "but our party decided that we are coming to beat them in their own game. We are coming out, let them know that we are on ground because every time they talk, they say APC is not on ground".
He stated that the party don't believe in politics played in the media, "we don't believe in the politics of newspapers and the social media, we believe in the politics of going to the grassroot telling your if they like what is happening in the state. We are dying gradually; our children owe monies they cannot pay".
He noted that the party would challenge any breach of the process, rule and guidelines of the election in court, "look at my lips, I mean it. Anywhere they breach the process, we will challenge it in Court", assuring party candidates and supporters that the party was working hard towards the polls.
He noted that the process of the election is currently been abused, "DSIEC abused the process. Our lawyers are crossing the Ts and dotting the Is but we want to tell them that we are not running from our shadows, we are going to beat them in this game but the rule and the guidelines must properly be followed".
Asked if he has faith in the newly constituted Delta State Independent Electoral Commission (DSIEC) led by Mike Ogbodu and if his party would have a very successful local government elections, he said, "We are on ground more than the PDP, we are more popular and more acceptable, we know that the people have finished with the PDP because the hardship is too much".
He said the three states sharing boundaries with Delta have lesser allocations but are ten times developed than the state, "it saddens one's mind. PDP knows that they have failed", saying that the party was coming out to defeat the PDP in their own game.
"The three states that we are in common boundary with, we receive revenue seven times more than them but in terms of development, they are 10 times ahead of us", he regretted.
Hear him: "so much has been used for our airport and our airport nobody flies into because the runway is not good. It destroys aircrafts and nobody comes in. we fly to Owerre, Warri, Benin City and use road to come to Asaba and yet the tax payers monies have being over spent on one single project that does not bring result".