Usafrica Projects Obiano As Re-elected Governor Of Anambra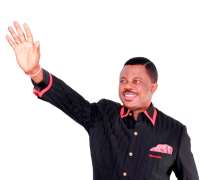 As the dust of partisan competition settles, votes tally and collation of ballots enter their final, critical hours in the hands of Nigeria's Independent National Electoral Commission, the international multimedia networks and public policy organization, USAfrica, is projecting the Anambra State Governor, Chief Willie Obiano of APGA, as reelected from today's election of November 18, 2017.
Obiano, a retired banker beat 35 other opponents, remarkably the candidates of the PDP Henry Obaze and Tony Nwoye of the APC.
Early returns show a widespread and deep-roots popularity of the APGA, inspired, in part, by the party's late but charismatic leader Ikemba Odumegwu Ojukwu.
Meanwhile, APGA leaders have warned the INEC to announce the accurate votes and avoid being influenced by President Buhari's party, the APC.
Obiano's victory is a double-barrel blow to his former political god-father Peter Obi. He bolted APGA to join the PDP.
USAfrica is the first organization to name Obiano Nigeria's Governor of the Year 2014, "based on the USAfrica Governance Index for combining effective management, practical results and grassroots social responsibility since the blast of his Anambra Governorship whistle on March 17, 2014."
On the reasons why Obiano won the 2017 elections, the Founder of USAfrica and the first African-owned, U.S.-based professional newspaper published on the internet, USAfricaonline.com , Dr. Chido Nwangwu, notes, in part, that "since taking over the mantle of leadership of Anambra State, the banker turned politician has, with purposeful zeal attracted investments. Second, with the courageous heart of a bull, he confronted the criminals and miscreants who had unleashed mayhem and gripped the peace loving people of the state in the throes of trepidation, fear and death. I believe security is everything! Obiano challenged and has, so far, subdued most of the bandits and their infrastructure with his battle coinage 'Operation kpochapu' and deployment of crime fighting assets. Third, Obiano's victory was enhanced by the fact that the Igbo everywhere saw APGA as a home, a safe political home away from the serial, definable hostilities against the Igbo by Buhari and his clique."
For more info and updates, log on to www.USAfricaonline.com . Follow USAfrica at Facebook.com/USAfricaChido , Facebook.com/USAfricaLive , Twitter.com/USAfricaLive/ and Twitter.com/Chido247
Dr. Chido Nwangwu wireLess +1-832-452-4436
http://www.mandelaachebechido.com/