Nigeria to combat anti-drugs resistance in the country-( NCDC).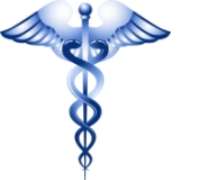 The Chief Executive Office, Nigeria Centre for Disease Control (NCDC), Dr Chikwe Ihekweazu has on Wednesday said that antibiotics have saved millions of lives, reduced disease burden in humans and animals, to improve life and contribute to increase food production and safety for the country.
Ihekweazu, who made this known at a press briefing to mark the 2017 Antibiotics Awareness Week in Abuja said that antibiotics have improved quality of life, contributed to improved food production and helped increase life expectancy.
He said that modern human and veterinary medicine is built on access to effective antimicrobials but the emergence and spread of resistance to these medicines in several microorganisms is complicating management of many infectious diseases
''The consequences of Antimicrobial Resistance (AMR) are serious as resistant microbes fail to respond to standard treatment, resulting in prolonged illness, infectiousness, increased spread of disease, extended hospital stays, and greater risk of death. ''These adversely affect the functioning of both human and animal health systems and economies while developing countries in the face of limited resources and their greater disease burden, will suffer more than developed ones''.
AMR is decreasing the usefulness of modern medical technologies and jeopardizes both common and complex surgical procedures, while endangering animal health and welfare, as well as food production, he said.
Dr Ihekweazu also said that the 2016 estimations by experts, project that 10 million people will die annually from AMR by 2050 if current trends is unabated.He noted that the emergence and spread of antimicrobial resistance in several microorganisms is on the increase with little or no support for research into production of new medicines.
'It is my belief, that as we sustain our response at reducing the burden of AMR and its associated implications Nigerians will play their roles as we take up the message and awareness creation on the rational and judicious use of antibiotics in the country," he said.
Hamzat said that with tackling anti-drugs resistance, meeting the Sustainable Development Goals in the health sector would not be met.
Mr. Omotayo Hamzat, National Professional Officer, Essential Drugs and Medicine, WHO, said that The World Health Organizations recognizes that antibiotics resistance is becoming a global challenge that needs to be addressed.
''Since the awareness week is celebrated on November 13 to 19 annually andin line with the federal government of Nigeria's efforts to reduce the burden of Antibiotic Resistance in Nigeria,the Nigeria Center for Disease Control (NCDC) in collaboration with Ministries, Environment and Health, Department and Agencies across Agriculture, joined hands with the world today as we celebrate this annual event that focuses on the broad objectives''.
Antibiotic encourage behavior change and carry the message that simple actions can make a difference.
It raise awareness for the need to preserve the power of antibiotics through appropriate use.
To make antibiotic resistance a globally recognized health issue, to increase the recognition that individuals, health and agriculture professionals, and governments must all play a role in tackling antibiotic resistance, 'he said'.