Pastor builds, donates N1bn facility to Winners Chapel in Lagos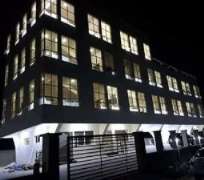 While some Nigerians in the social media are busy splitting hairs over who is appropriate person to receive tithe, Christian believers who understand the blessings of giving are showing their love for God through giving to His works.
The Bible says that believers should not only be willing to spend but also to be spent. That means giving in cash and being available for whatever God calls us to do.
A pastor of the Faith Tabernercle a.k.a Winners Chaple has just lived out God's word by donating N1bn worship facility in Lagos.
 It was amidst huge  celebration as Bishop Oyedepo dedicated  the 1,000 seat capacity facility at Victoria Garden City, Lekki, Ajah, Lagos.
The facility was funded single-handedly by a member of the Winners Chapel church. The founder, Bishop Oyedepo yesterday commissioned the new Winners' Chapel facility at VGC. Up until now, the Bishop has maintained that a central church at Ota, Ogun state was teh primary place of worship.
However, the pastor, who chose to remain anonymous, procured property, built and delivered the whole facility to the church for free as his contribution to the church.
According to reports from GistYou, the facility will continue to hold only weekly services until such a time as the Bishop receives the instruction to allow satellite centres within Lagos to run Sunday services.
It remains to be seen if weekly services will be held in the new facility.