NIPSS to Develop Strategy, Framework for Osun Tourism Potentials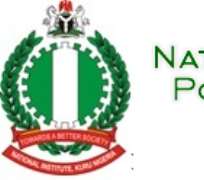 The National Institute on Policy and Strategic Studies (NIPSS) has shown interest and readiness to explore the economic potentials of tourism in Osun state by packaging the tourist sites for local and international attractions.
NIPSS in a letter written to Governor Rauf Aregbesola said it was ready to develop a strategy framework for the transformation of the state into a top tourism destination in Africa, stating that Osun is blessed with some natural tourist sites.
According to NIPSS, the tourist centres present huge potentials that the government must exploit to the socio-economic benefits of its citizens.
As part of its preparation for the development of the framework, a team from NIPSS would be visiting Osun today (Monday) for a tour of all the tourist sites in the state, consultation and preliminary discussion with relevant stakeholders in tourism.
The letter signed by NIPSS Managing Consultant, Asipita Umar reads: "Osun is a state whose history, rich heritage and mesmerizing attraction make it a fascinating, unique and outstanding tourism destination.
"The tremendous aura of tradition mixed with a touch of modernity that oozes from Osun state, which is appreciated as a hub of cultural renaissance presents a huge tourism potentials which the state government must exploit to the socio-economic benefits of its citizens.
"In view of the foregoing and within the context of the mandate of the National Institute, we have resolved to engage the state government on a project to do a detailed study of the tourism potentials of Osun state with a view to crafting a medium-to-long term state strategy for transforming that sector.
"The project will involve a programme of packacging each tourist site for greater local and international attraction, crafting a funding plan and a programme of marketing the tourism attractions of osun globally.