APC dissatisfied by the conduct of LG elections in Enugu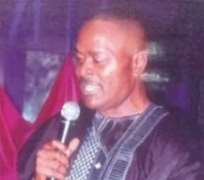 The All Progressives Congress (APC) has expressed dismay at the conduct of the Local Government elections in Enugu State, the News Agency of Nigeria (NAN) reports.
The National Vice Chairman, South East, Mr Emmanuel Eneukwu told newsmen in his country home at Obinagu in Udi Local Government Area of the state that the election was a `sham'.
Eneukwu said that election materials arrived very late at many council areas while other areas witnessed no election.
"Voting materials arrived late in many areas across the state while sensitive materials like the result sheets were nowhere to be found.
"There is no way election can be conducted without result sheets.
"Even in my ward at Obinagu, materials have not arrived as at 1p.m,'' he said.
The vice chairman said that he had been to the local government headquarters at Udi to report and the electoral officer assured him that the materials would soon be distributed.
"Let us give them the benefit of doubt,'' he said.
In his remarks, the Director-General of the Voice of Nigeria (VON), Mr Osita Okechukwu described the election as 'shambolic'.
Okechukwu decried late arrival of materials in many polling units in the state.
"This exercise is shambolic. I think the PDP is afraid of losing to the APC.
"Is that how they will behave if devolution of powers is granted to governors?
"So if they give them powers, opposition will die because they will use state police to intimidate them, '' he said.
In his reaction, the Commissioner for Information, Mr Ogbuagu Anikwe said that it was `aggressors' that were trying to disrupt the elections.
"This is part of their antics to make the entire process a nullity because they know they are losing.
"PDP is not afraid of any opposition because PDP is on ground in Enugu State and it will take the opposition number of years to find itself in PDP's position,'' he said. (NAN)