Ekiti former House of Assembly member kidnapped
---abductors ask for 50million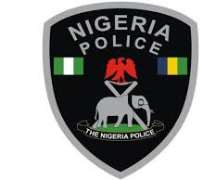 A former member of the Ekiti State House of Assembly, Hon Isiaka Rafiu has been kidnapped. Sources told Irohinoodua that the former Peoples Democratic Party, (PDP) member of the Ekiti State House of Assembly was kidnapped on his way to Ekiti from Ikare, in Ondo State.
The former HoA represented Ikole Local Government Area between 2003 and 2007 under the banner of the PDP. He was one of the loyalists of the former PDP Governor, Mr Segun Oni who later decamped to the All Progressives Congress, (APC). Rafiu who hails from Ipao Ekiti was kidnapped alongside one Olugbade.
"The kidnappers are asking for 50million naira. He was seized between Ikare and Ekiti State. Some men armed with sophisticated weapons accosted them and shot into the air. They seized their car and bundled them inside another vehicle belonging to the kidnappers. They escaped with the two cars. We are not sure of the identity of the kidnappers" a close aide of the victim told Irohinoodua this afternoon.
Irohinoodua gathered that the kidnappers had contacted the relatives of Rafiu and have made a demand for 50million naira.
A close relation told Irohinoodua that since he left the House of Assembly, Rafiu has been engaged in farming and that there is no way he would be able to raise the amount being demanded for by the kidnappers.
"He is not a man of means. He has no money. He is not a rich man. He is just managing to survive. Though he was in politics, but that was a long time and Ekiti State is not a rich state where people can make money so easily. We are praying that the abductors release him on time.", a family source told our correspondent.