ADP Lagos Congratulates Ogundipe As The New UNILAG Vice Chancellor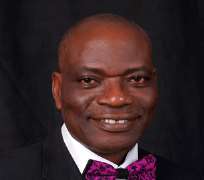 The Action Democratic Party (ADP) Lagos Chapter, congratulates Professor Toyin Ogundipe as he takes over as the new vice chancellor of the prestigious University of Lagos.
Our party, the ADP, focused on improving the social welfare of the citizens of Nigeria, places a high premium on education and we join millions of stakeholders, alumni, students and the academia to congratulate you on your assumption of office as the vice chancellor of one of the most sought after universities in Nigeria and the nation's pride.
Our party is delighted that a man of rare integrity and sound academic background will steer the ship of the university for the next five years.
It is our hope and expectation that you will put your leadership skills to bear and continue to make the university a pace setter in the nation's educational sector. We are confident that with your leadership, the university will continue to produce great men and women that will bring about a better Nigeria and also improve the world at large.
As a party, we call on all stakeholders of the university to provide the desired support for the success of this new administration.
We acknowledge the great achievements of the immediate past vice chancellor, Prof. Rahmon Bello as we wish him well in all his future endeavours.
SIGNED
Prince Adelaja Adeoye
Publicity Secretary
ADP Lagos, Nigeria