Aasu Appeals For Calm And Restraint In Kenya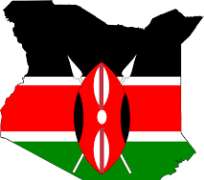 The Secretariat of the All Africa Students Union (AASU) is following with keen interest the rerun of the Kenyan presidential election. Already, media reports suggest that three people have died in clashes between opposition supporters and police as voters head to the polls in a contentious election rerun that has polarized the country.
AASU is concerned about the ugly outcomes of any violent confrontation between the contending parties as recent past experiences taught us. We believe that if the promotion and defense of the interests of the people is paramount to all, calm and peace will prevail in Kenya.
AASU calls on all Kenyans to abide by the laws of the land and respect the institutions of the country responsible for the running of this election. In the same vein, we urge the same institutions to be fair and ethical in the discharge of their mandates.
We urge the Kenyan security forces to exercise restraint and use reasonable force in the enforcement of law and order.
The AASU-Secretariat calls on the African Union (AU), the United Nations (UN) and all other stakeholders to work towards the maintenance of calm and peace in Kenya.
Signed:
Peter Kwasi Kodjie
Secretary General-All Africa Students Union (AASU)
Email: [email protected]/ Mobile: +233(0)242879028