Advent of Hon Folorunsho Perkins Ojeaga to end years of neglect,marginalization of Esan people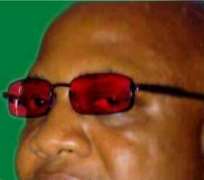 Today, we find ourselves caught again and writhing in an agonizing web of a dearth of infrastructures in the two Edo Senatorial Districts that has reduced Esan land to an economic backwater.
On what do we blame this if you ask me? It is none other than the prodigal years of failed and visionless leadership by a cast of neophyte actors since Nigeria returned to civil democratic rule in 1999.
The resultant effect of this is a total breakdown of the family structure, personal responsibility, and social order throughout Esan land. More so this is compounded by a welfare ethos that impedes individual efforts which redound on the ability of Esan people to take advantage of the ample opportunities Nigeria offers.
It is thanks to ex-Governor Oshiomhonle that the whole of Esanland has been reduced to a shadow of its former self as a good number of communities are today not accessible by car and the rural dwellers have to navigate some very long distances on foot in a journey that would have ordinarily taken no time.
He hid not his avowed hatred and marginalization of the Esan people and the entire region after eight calendar years at the helm as he practically demonstrated this with nothing on the ground to open up its remotest outposts.
Like I did say, the two Nigeria's dominant political parties, the governing All Progressives Congress (APC) and the Peoples Democratic Party (PDP) have woefully failed our people with the crop of leaders they parade.
Clifford Odia representing Edo Central Senatorial District was elected to the Nigerian Senate under the platform of the Peoples Democratic Party. One had expected that his presence in the Senate would help to alleviate the hardship staring his constituents ominously in the face but it is very sad today that his activities are bent more on what appears as power retention rather than democratic participatory power geared towards dedicated service to our people.
There is no denying the fact that Esan communities are purely agrarian, that is why agricultural infrastructure is critical to the economic development of our region and a clue to the unemployment problem in Esan land but his inability or indifference to the welfare of his constituents who he was elected to represent has contributed to the decimation and non-existence of agro-based infrastructure throughout the length and breadth of Esan land today.
It is not only appalling but well-nigh disheartening that the dearth of infrastructure in Esan land has marvelously become an albatross on the region's development trajectory seeing that much work must be done to re-ignite our service infrastructures destroyed by greed and of course the prodigal years of the APC and PDP visionless leadership.
We must genuinely devote time to address these fundamental problems to restore basic values, fix what has been broken resulting in sheer indifference on the part of the Senators who were elected to better the lots of our region.
Hon. Odia's representation has denied our people full participation in the economic, social, and political life while our rural agrarian economy is nothing to write home about and this, in all honesty, has marvelously developed a culture of poverty that is far more violent and harder to escape than it was years ago.
The intergenerational poverty that troubles us so much today is predominantly a poverty of values. Our inner communities are filled with children, with people who have not been able to take advantage of educational opportunities as more of our youths who would have been better off studying leave the country in droves for the coast of North Africa via the fiery Sahara Desert to seek a better life in Europe. Many of them have perished in this needless adventure while further battling the strong ocean currents of the vast Mediterranean on rickety boats to Europe. Although many of our youths struggle very hard against these tides and sometimes win, the risk is appalling and in fact not worth taking after all. But too many people feel they have no hope and nothing to lose. This poverty is, again, fundamentally a poverty of values!
There is no denying the fact that the poor form the bulk of Esan people in the north-central parts of Edo State in the dynamic, prosperous nation of Nigeria south of the Sahara. Poverty has traditionally been a stage through which people pass on their way to joining the great middle class. And if one generation did not get very far up the ladder, their ambitious, better-educated children would.
Hence one had hoped that Hon. Clifford Odia's emergence would help in no small measure to address these exigencies and obviously sad situation but little did we know we were wallowing in the pool of ruinous ignorance.
The growing underclass in our place of nativity is by no means a new phenomenon. It is a group whose members are dependent on welfare for very long stretches and whose young men are often helplessly drawn into the lives of crime. There is far too little upward mobility because the underclass is disconnected from the rules of society.
This writer thinks today we are in large measure reaping the consequences of the decades of indifference and failure which would be blamed on Esan leaders who have to all intents and purposes evaded responsibilities and plunged our land into an abysmal depths by greed and sheer indifference at the various times they held sway.
In democratic societies, legislators are expected to represent citizens' interests. They represent diversity and are responsible for ensuring that the diverse interests in a country, whether based on religious, political beliefs, geographic locality, ethnicity, or other characteristics, are represented and accounted for in government decision-making. When carried out effectively, constituent relations can help legislators successfully fulfill their representation roles, as well as provide information that can help them better execute their oversight and lawmaking roles.
The Senator representing Edo Central Senatorial Districts have not been able to provide quality leadership potent enough to attract federal presence to our land. The pitiable state of the major highway that runs through Esan land to the northern part of the state is better imagined than real. It is no more news that the whole of Esanland has been cut off from the state capital which speaks volumes for their gross indifference, insensitivity to the plight of our people. The calibre of representatives our people stand in dire need of under the existing circumstances is such that is capable of giving them control over their lives not the present crop of leaders who are bent solely on personal aggrandizement.
This is where, upon my soul, men who are capable of combining organizational sagacity with realism come into play, I mean men who could never be swayed by normative ethnic and tribal manoeuvres whose leadership would bring about and encourage entrepreneurship, economic development, and job creation in our inner communities.
One of such men is none other than a senatorial hopeful in the person of Hon. Perkings Folorunsho Ojeaga, a young man whose large heart will attract a lot of goodies to our people that have suffered decades of neglect. I particularly see his emergence as a blessing which must be held onto tenaciously.
Hon. Folorunsho Perkins Ojeaga far from personal aggrandizement is being driven today by a sense of compassion and plight of our people to regenerate Esanland, the place of our nativity by first and foremost instituting education strategy to raise academic standards and to give the poor the same choices about how and where to educate their children that the rich people have, promoting welfare reform to create incentives for the diversification of our agrarian economy and give communities greater control over how the programs are administered and these laudable initiatives are all encapsulated in the manifesto of the Green Party of Nigeria (GPN) under whose platform he would be running for the Nigerian Senate.
Here is a man who can give our youths the tools to turn their dreams into reality via job training by the yet to be enacted workforce investment Act, a Bill which he shall present and pursue religiously while in the Senate.
I have no doubt whatsoever that Hon. Folorunsho Perkins Ojeaga in the course of discharging his duties in the upper legislative chambers will create a link between his constituents and the government of the day, this he has pledged to do by getting involved in local problems and by prevailing on the government to address real issues in the lives of his constituents that will provide tangible benefits to the Esan Central Senatorial District which he shall represent other things being equal.
Above all, he has demonstrated a will to give public concerns his listening ears and then convey those concerns while in Abuja to design and amend policies that will serve the yearnings and aspirations of our people through active engagement with constituents.
*Iyoha John Darlington, a social activist, political analyst and public commentator on national and global issues wrote from Turin Italy.
Disclaimer:

"The views/contents expressed in this article are the sole responsibility of

Iyoha John Darlington

and do not necessarily reflect those of The Nigerian Voice. The Nigerian Voice will not be responsible or liable for any inaccurate or incorrect statements contained in this article."