2019 Imo West Senatorial Election: Hon. Onyereri Seeks The Face Of God.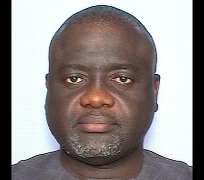 Hon. Jones Chukwudi Onyereri says that he is seeking the face of God for proper guidance to make a final political decision based on several calls from his people for him to run for Senatorial Election for Orlu Senatorial Zone come 2019.
Hon. Onyereri is a serving House of Representatives Lawmaker representing Nkwere/Isu/Njaba/Nwagele Federal Constituency of Imo state and the Chairman House of Representatives Committee on Banking & Currency. The distinguished lawmaker stressed that the call started when the youths in their numbers from the four Local Governments he is representing came to him for solidarity and pleaded that he should run for Imo West Senatorial District Election come 2019 to sustain the quality representation at another level.
The Lawmaker said that he thanked the youths for believing in him but his response to them is that he will make further consultations with his home town and give them feedback. Hon Onyereri said he had consulted with his home town and they are in total support for him to run for the senate.
As a Christian who believes in power of prayers and the necessity to seek the face of Almighty God, he is now praying for God's direction before taking a final decision which is expected very soon.
He said that he does not believe that there is division in Imo PDP but as family there may be some issues which he said the Supreme Court judgment had since decided and resolved. As law abiding citizens the court ruling resolved all issues. He hinted that in the judgement, the apex court stated that the decision taken in the convention is final and anybody that is part of that convention should be seen as the right executive in both federal and state levels.
Hon. Jones Onyereri emphasized that as the Chairman on Banking and Currency, his committee work is highly technical. He said they are committed in pushing the interest rate to come down beyond IMF and World Bank benchmark. He stated that they are working to eradicate unnecessary charges banks take from their customers.
The House Committee Chairman on Banking and Currency hinted that their major concern is to ensure a financial stability which they are working on through relevant bills and amendment of AMCON act. This, he stressed will reduce the huge debt that people owe the banks which he said is very unhealthy to the economy.
Hon. Onyereri further stated that his committee is taking their oversight functions seriously by ensuring the printing of new naira notes, encouraging the growth of small and medium scale enterprises development through loans from NEXIM bank get the export source. He said that through the loan, company like Golden Guinea brewery has been resuscitated which he said is a plus to the people of South-East. He advised his fellow PDP Supporters to unite and work as a family so that they can take over government comes 2019 at all levels.