Isoko traditional rulers want peace in Ibrede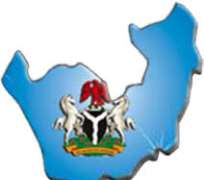 The apex social cultural organization of the Isokos world wide, Isoko Development Union (IDU) and nine Isoko traditional rulers were in Ibrede, an Isoko community of Ndokwa East LGA of Delta state to seek peace in a lingering communal crisis.
The IDU leadership and the traditional rulers of Ozoro, Ofagbe, Olomoro, Emede, Okpolo-Enwhe, Aviara, Emevor, and Okpe-Isoko and Enwhe visited the community last week to mend fences between the Ibrede community and Ugbo family over dispute of communal ponds and lakes.
Speaking at the occasion, the president- general of IDU, High Chief Idu Amadhe traced the history of the crisis to 2014 and appealed to both parties on the need to embrace peace.
Amadhe observed that the Isoko ethnic nationality cannot sit idle and watch one of its prized communities engulf in needless crisis.
He said that Isokos are known for peace and hospitality and that the lingering crisis was a cause of concern and embarrassment to all Isoko people and lovers of peace.
The IDU president-general stated that legal option cannot solve the problem and that explained the presence of Isoko traditional rulers in Ibrede and to use traditional means in settling the dispute.
He also called on Ibrede elites not to sit on the fence and use their resources and time in the development of their town.
Amadhe used the occasion to formally welcome the Ibrede people into the fold of IDU and that they should participate in all activities of IDU including the annual conference of the group.
The nine traditional rulers in their separate addresses advised the Ibrede people to live together as brothers and sisters, urging them to put the past behind them.
It would be recalled that the crisis claimed the lives of three persons and the burning of some houses.
Earlier in a welcome address, the president-general of Ibrede community, Dr Esi Oweh expressed the gratitude of Ibrede people for the peace efforts of IDU, saying that the presence of the nine traditional rulers of Isoko was a sign of love and greater things to come.
Oweh clarified the position that the Ibrede people want people, adding that one family in a community cannot be greater than the whole community and that the Ugbo family remains part of the community.
He therefore implored the traditional rulers and IDU to prevail on the Ugbo family to embrace people as the Ibrede community were ready to welcome them back to the community.
The Ibrede community president- general explained that the people have nothing to gain in crisis and pledged the loyalty of the community to the peace efforts of IDU, describing Amadhe as a man of vision and blessing to Isoko nation.