GO HOME AND DIE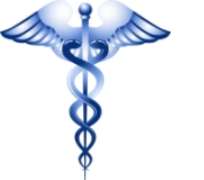 How times have changed. What do they teach students at medical schools these days? To be heartless, devoid of sympathy and bereft of empathy? In the good old days, medical doctors could not bring it upon themselves to tell terminally ill people or their close relatives that their death is not only certain, but that it is around the corner. They would go about it in a round-about manner like this:
"Papa (or mama) you have lived a good life" (a barefaced lie, they probably do not know the patient from Adam or Eve, as to know whether he or she has lived a good or horrible life), "and God has blessed you abundantly to have lived so long."
"Look at all your children surrounding you on your sickbed and showering you with so much love and affection. You have trained and raised your children admirably well and I am pretty sure they are all successful in their respective professions and vocations. You have seen your children's children. What more can any one of us ask from God?"
"It is well eh, Papa. God is in absolute control. There is nothing to fear. We shall do our best, but God will do the rest (What they actually mean is, when God calls you, who are we to stop you from answering the call)."
It is not so nowadays. Things have changed so much. Medical Doctors no longer tell you that they will do their best while God will do the rest. If you are unlucky to fall into their hands in a desperate situation, they actually give you and your family the approximate date and time God will call you.
I remember when my townsman Elder Big Harrya.k.a. Dirty Harry (behind his back of course) was terminally ill. The news spread around our little town like wild fire. People would tell one another about his sickness in hush, hush tones just like these two married women I accidentally eavesdropped upon.
"Mama Junior, have you heard that Big Harry has fallen ill?"
"No Mama Beauty. Which Big Harry are you talking about? You mean Dirty Harry?"
"Yes oh, it is he that I am talking about."
"No that is not possible. Is it not just a few weeks ago that I caught Dirty Harry sneaking into a hotel in the Big City with his grand-daughter's class-mate? You cannot be serious. People like Dirty Harry don't ever fall sick. Sickness seems to be reserved for simple folks such as you and me."
"What?You mean you caught Dirty Harry with a small girl in the Big City? The man is truly shameless. He is never satisfied with women. He wants to have all the women and girls in the world."
"By the way tell me Mama Beauty. What disease is Dirty Harry suffering from?
"It is terrible oh. What disease again will he suffer from. I heard it is a man-and-woman disease but of a type that medical doctors have not seen before and which lacks any known cure. "
"Ahh, Dirty Harry will kill me-oh." Mama Junior ejaculated involuntarily.
A sly realization suddenly came upon Mama Beauty.
"Wait-oh, wait, Mama Junior. Don't tell me that you too have been seeing Dirty Harry."
'Shut up Mama Beauty. Is it only me? You think I don't know about you and Dirty Harry? Let me tell you, Dirty Harry boasted to me that you were one of his girl-friends. Can you deny it that Dirty Harry was taking you regularly to Paradise Hotel in the Big City. He even showed me some nude pictures he took of you when you were fast asleep."
"He what? Ye-eh are you serious? You mean Dirty Harry actually tooknude pictures of me and he kept it all this while? No wonder after I broke with him to save my marriage, he was boasting to me even up till last month that whenever he wants me he is sure to get me."
"The man is a Devil. Who knows how many other people apart from yourself he has shown my pictures to. Now that he is sick, I hope the pictures don't fall into the wrong hands. Ah - ah Mama Junior I am in serious trouble. What will I tell my husband if somebody comes across the pictures and sends it to him or decides to blackmail me with it?"
"Mama Beauty, your own is even good that it is only pictures that you are worried about. I pity myself. Only two weeks ago, I lied to my husband that I was going for all-night revival crusade with the Women Fellowship in the Big City. But I left the crusade venue and went to hook-up with Dirty Harry in a hotel."
"If only I had known that the man was sick, I would not have given myself again to him or I would have used protection. I only pray that he has not infected me and that I have not in turn infected my husband. Ah - ah Dirty Harry is a wicked old man. What will happen to my children if both my husband and myself are infected?"
"Don't speak so loudly Mama Junior. Don't you know that the walls also have ears?"
"Yes -oh Mama Beauty. You are right of course. We have to be discreet otherwise we will end up exposing ourselves with our own mouths. But tell me what are the symptoms of the disease. I mean is Dirty Harry emaciating?"
"Emaciating? Far from it. I heard he is swelling. You know. I mean. Eh - em. You know. His manhood. I heard it scratches him incessantly and when he scratches it, it swells uncontrollably.""One fat woman who twice went to visit with him in the hospital said the first time she visited with him, his manhood was as thick as her arms. The second time she went a couple of days later, it was as thick as her thighs. I guess by now it will be as thick as her stomach."
"Ah - ah Mama Beauty what on earth have I gotten myself into. My husband was scratching himself down there yesterday. And I threatened him that I hope he has not been fooling around. O what a mess. How much did I even collect from Dirty Harry to expose my family to such grave danger? The money the old fool gave me could not even fetch me a decent Brazilian hair wig."
"Mama Junior, were it not that life and death is involved, I would have said that your case is even better than mine. At least you can always deny meeting with Dirty Harry. But in my case, how can I deny it if my nude picture starts circulating among idle gossipers on the internet?"
"You know what Mama Junior, let us travel to the Big City tomorrow and assess his condition in the hospital. We will pretend to be sympathizing with his daughters who are our friends. I hope he will be gracious enough on his death bed to tell me where he hid my nude pictures.
"You have made a very good point Mama Beauty. Who knows whether Dirty Harry also took secret nude pictures of me too. The man is terrible, I don't put it beyond him.He showed me nude pictures of many married women I know in our town. O what a fool I was. Agreed the man gave me some good money. But after the first time why did I keep going back to him? After-all the money he gave me continued to reduce after each encounter, yet I continued to go back to him. I must have been bewitched."
"Mama Junior admit that you were enjoying it too much. To tell you the truth, Dirty Harry has magical ways and means. It took supreme effort for me to stop going to see him."
"Mama Beauty, we shall go to the City tomorrow. Apart from asking him if he took nude pictures of me, I hope I can have the opportunity to ask the doctors and nurses if there is a medication someone can take to prevent the organ-swelling disease from reaching the full-blown stage. If that is hopefully the case then I will take it and find a way of tricking my husband into taking it too. May God help both of us in our predicament."
As both women parted company, alarmed and dismayed by what I had just heard, I said to myself that I too will go and pay a hospital visit to Big Harry to ascertain what was going on.
I travelled to the big City early the next morning, a three-hour journey. By the time I got to the hospital, I discovered to my utmost surprise that the place was swarming with my fellow denizens particularly women from our town. Young, old, single, married, it seemed all the able-bodied adult women and girls from our town had converged there.
A health worker soon pulled me aside.
"Young man, are you from the same town as that patient in the VIP Ward called Elder Big Harry?"
"Yes, he is my kinsman."
"He must be a very popular man who has touched many lives in your town judging from the way many of your towns people have been trooping here to visit with him since he was admitted."
"Yes of course Sir. He is a very popular and wealthy Chief from my town who has touched many women."
The irony in my statement was lost on the health worker as he declared. "Hmmm. Women are always more spiritually perceptive than men. Women instinctively recognize great men whose greatness may be lost on their fellow men when they see them. See apart from yourself and his sons, I can count the number of men from your town who have come here to see Elder Big Harry on the fingers of my palm. But the number of women from your town who come here daily is unquantifiable."
"You are right in that assessment of relative numbers Sir," I answered politely.
Basking in my endorsement of his viewpoint, the health worker said expansively. "Although I am not a Christian, I read the Bible to expand my world-view and it struck me that when all the disciples apart from St John abandoned Jesus Christ on the cross, only the women stood by him."
I wanted to confront the Health worker for daring to compare our Lord Jesus Christ, the Son of God and Creator of the world with a lecherous, dirty old man like Elder Big Harry, but decided to endure the sacrilege. Instead I asked him.
"Is it certain then that Elder Big Harry cannot recover from this ailment?"
"Medically speaking, there is no hope. This is a strange ailment which we have never come across in Medical Science. It seems to affect only his male organ which is swelling uncontrollably, yet biopsies show that it is not cancer but an allergic reaction triggering infection. That being said however, we are unable to pin-point the actual vector behind the allergyor its manner of transmission."
"Having observed that the only way any person can be similarly affected is by coitus and noting that in his present swollen condition, coitus is impossible meaning that no other person is at risk, we the hospital management have taken the decision to discharge him so that he can enjoy his last few days in the company of his beloved people thereby preventing these women from streaming in here and causing a daily commotion."
As he said this, he led me into the VIP ward where Elder Big Harry was the sole patient-occupant.
I could not recognize the emaciated figure lying on the bed neither could I fail to notice the enormous protrusion from his waist. It appeared all his life energies were being diverted from his body to his waist region.
As he began to address the patient, I realized the man I was conversing with was the Chief Medical Doctor.
"Elder Big Harry, I must be frank with you Sir. Your ailment is beyond us and medical science. It appears you have at most a couple of days left to live. We decided it is better for you to spend those days in your own house, in your own town and in the company of your townspeople particularly the women who seem to love you so much. "
"You must have been a very kind man who touched so many lives as attested to by the presence of all these women and girls numbering in their hundreds some of who are right here with us and majority outside this room. We shall convey you home so that you can have a couple of days to tidy up your estate and bid farewell to your people."
"Okay women you are advised to leave now as we prepare to transport the Elder by ambulance back to your hometown where you can be with him these next couple of days and bid him final farewell according to your customs and tradition."
One woman who I recognized to be a married woman could take it no longer. "Doctor please permit me a few minutes to discuss with Elder. Our tradition and customs back home will not afford me the opportunity to have private audience with him. All the women present shouted simultaneously "I want private audience with Elder." The news spread around like wild fire to the women and girls outside who joined the chorus. "Private audience, private audience, they chanted."
It appeared as if a riot was brewing. It took the personal feeble intervention of the dying man to bring order to the riotous women.
"Doctor, I will only have private audience with this young man whose late grandfather was my bosom friend and whose family integrity I can vouch for." Elder Big Harry was referring to me. "After I am no more, the women can meet him individually to collect whatever they want from me. He shall give what they ask to them at his own personal discretion and convenience."
With this the agitating women were brusquely ushered out and I was left alone with Elder Big Harry.
The dying man's eyes focused on me. "Young man, I have lived a very bad life. Wealth is good, but too much wealth or power as I have had is dangerous because it makes you do and get away with many evil things which otherwise you would not be exposed to."
"You see all those women and girls outside, I had numerous liaisons with each and everyone of them even including the married ones. Some of them bore children for me. Many others aborted for me. I gave them money beyond what they could ever hope to get from their husbands but as a precautionary measure I took compromising nude pictures of each and everyone of them without their prior knowledge or consent as a sort of permanent control."
"I realize that each one of them without exception is happy that I am dying but they all remain fearful because they suspect or have learnt that I have their nude pictures and are afraid of it falling into the wrong hands when I am no more."
"I wish to unilaterally appoint you as Administrator of my Romantic Affairs and I shall tell you where all the nude pictures are. You know I cannot tell my own sons and family about things like this without eternally soiling my image. All the nude pictres are stored online at so-so and so place which you can access with so-so and so code. Review them and deal with the pictures as you deem fit."
"Note that from this moment having taken you into confidence the women will grant me freedom to go home and die, but henceforth they will begin to pester you."
"My son all evil be it adultery, be it murder or be it terrorism is bad and invariably enslaves its perpetrators. Nothing you tell these women will convince them or free them from your hands except they publicly confess their individual affairs with me. For the rest of their lives they are subject to you provided you do not expose them publicly."
"If you tell them you have not destroyed the pictures they will pester you. Even if you tell them you have destroyed the pictures they will not believe you. They will still continue to pester you, fearful that you have stored secret copies elsewhere."
"I am sorry young man, but that is my legacy for you. It is not for nothing that people are warned to steer clear of evil. When you associate with evil doers like adulterers or murderers or terrorists, you get to bear a share of their guilt."
"You ought not to have come to see me on my death bed. Your inquisitiveness and curiosity for information that does not concern you has led you into a carrying a burden you shall bear as long as you and any one of these married women is alive.Thank you."
Afterwards Elder Big Harry was packaged by the hospital and sent home to go and die.
As for me, my life would never be the same again as I unwittinglyemerged as a captive inheritor of his dirty secrets and an unwilling bearer of his evil generational burden.
Anthony Chuka Konwea, Ph.D., P.E., M.ASCE, MNSE, FNIStructE, MNICE.