Here is the full list of 25 roads to be fixed with N100bn Sukuk proceeds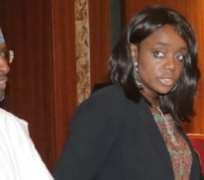 The Federal Government has released a list of the 25 roads that will be fixed with the N100 billion Sukuk bond proceeds, which has generated some controversy as a result of the position of the Christian Association of Nigeria.
CAN is objecting to  Nigeria's resort to the fund, which is a product of Islamic banking as it fears it could be a ploy further the goals of Islamising Nigeria. In an interview with The Punch, the general secretary of CAN, Rev. Musa Asake, said CAN would go to court if need be claiming that it would not accept it.
Minister of Finance, Kemi Adeosun,  had last Thursday  presented the N100 billion proceeds to the minister of power, works and housing, Babatunde Fashola,  The minister had said the proceeds would be used to support the federal government's capital spending for 201.
She said,  "The proceeds will be used to further support government capital spending for 2017 – the construction and rehabilitation of 25 key economic roads across the six geo-political zones of the country."
"The roads will ease commuting, spur economic activities across the country and further close our infrastructural gap. Each of the six geo-political zones is expected to receive the sum of N16.67 billion for road projects in their respective zones.
"The north central and south-south zones accounted for five each of the 25 key economic road projects, while the north-east, north-west and south-east have four road projects each. Three projects are to receive funding from the sovereign Sukuk proceeds in the south-west zone."
See full details provided by Budgit below: 25 roads to be fixed with N100bn Sukuk proceeds: