Africa |

6 October 2017

14:57 CET
Le Debat celebrates five years at the heart of African news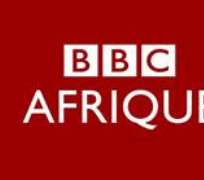 The BBC Afrique and Africa N° 1 weekly Debate programme " Le Debat " is this month celebrating its fifth anniversary.
The celebrations for the month will be marked by the recording of two special programs. The first recording took place this week in Paris, France in the studios of Africa N ° 1 and can be heard this weekend. It will feature Lilian Thuram, former footballer and winner of the 1998 World Cup with the French national team. The second will take place in Douala, Cameroon where BBC Afrique is developing a solid partnership with the private channel Canal 2 International.
The series is a co-production that began in Oct 2012 in Paris and is presented by the BBC's Liliane Nyatcha and Africa No 1's Francis Laloupo. Each week, a high profile guest joins the team to discuss and analyse major African and International news stories. Guests have included key political, economic, cultural actors and sports players from Africa and the diaspora, including Niger President, Mahamadou Issoufou; Former Tunisia President, Dr. Moncef Marzouki; Secretary-General of the Organisation internationale de la Francophonie , Michelle Jean and Minister Counsellor to Senegalese President Macky Sall, Pr. Amsatou Sow Sidibé.
Le Debat can be heard on Saturday and Sunday at 10am GMT on BBC Afrique and on Saturdays at 12pm and Sundays at 6pm GMT on Africa N ° 1 Paris.
Mamadou Moussa Ba, BBC Afrique Editor, says: "Through Le Debat, BBC Afrique and Africa N ° 1 Paris have a fruitful partnership that has enabled BBC Afrique to get closer to its audience in the diaspora…the future could hold further opportunity in new areas such as sports."
"The success of this show is down to the journalists who host it , Liliane Nyatcha of BBC Afrique and Francis Laloupo of Africa N ° 1 Paris" according to Dominique Guihot, Chairman and CEO of Africa No. 1 Paris, and he adds: "They host this weekly radio program 5,000 kms away as if they were sitting in the same studio."