NGOs Condemn ASUU For Calling UNILORIN a Terrorist Group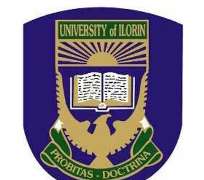 Three renowned Non Governmental Organizations, Good Governance and Leadership Assessment Initiative (GOGLA), World Institute for Peace (WIP) and National Congress of Nigerian Students (NACONS) on Thursday, berated the leadership of the Academic Staff Union of Universities, ASUU, University of Ibadan Chapter for calling its UNILORIN's counterpart, a terrorist group.
Addressing journalists at a Press Conference in Osogbo, the South-west Coordinator of WIP, Abdulganiy Sahid and Director General of GOGLAI, Abdulsalam Abdulfatah, described the statement credited to U. I ASUU as unwarranted, inciting and misguided.
The duo said the University of Ilorin has distinguished itself as a worthwhile citadel of learning and a model in the higher education system as being reflected in its distinct professional conduct.
According to Sahid, it is erroneous and unethical for any organization or individual in the university system in the country to condemn a university like UNILORIN that has proven itself as one of the most serious Universities in Nigeria.
The WIP Southwest Coordinator said UNILORIN deserves commendation for holding grip to professional ethics and the Union's conducts, adding that the University should not be attacked because it refused to join the association's rascality.
In his words, "As NGO that specialized in good leadership, promotion of peace and educational advancement of the country, our unprecedented experience with one unique university in Africa, UNILORIN over a decade compelled us to quickly speak to the press, to add our voice to what we considered as unwarranted, unguided and irritating remark of the Academic Staff Union of Universities, University of Ibadan Chapter.
"The Good Governance and Leadership Assessment Initiative and other prominent NGOs- World Institute for Peace WIP and National Congress of Nigerian Students (NACONS) use this medium to raise our voice and condemn in its entirety the unscrupulous attitude of ASUU U. I chapter.
"As ridiculous as the claim is, it is still disheartened that a chapter of the union that has done more harms to Nigeria education through it various notorious selfish demand from the Government, still went on air to condemn a refined University like UNILORIN.
"It is sardonic and silence breaking when the "evil gang" called ASUU who will not behave like people with senses, who will not follow the rule of law in their action and reaction, who are nothing but deadly viruses that is positioned to endanger the future of this continent been bad example for the students, will carelessly attack a university known for moral and academic high standard.
"UNILORIN remains a unique institution that has not welcomed the rascality of ASUU. UNILORIN is an anti-terrorist institution that dedicated to proliferation of peace and learning, and as far as this institution continues with this gesture, we will continue to throw our weights behind it." Sahid stressed.
Warning the institution to resist, NGO however warned the rebel leaders in U. I to direct their destructive venom to somewhere else.
"We cannot say less than to thank University of Ilorin for getting it self "immune" of saboteur that is best described as rascal virus in their institutions.
"We cannot but applaud its efforts over decades that had resulted to the institution's non-strike.
"We are not surprised that U. I ASUU remark was of that kind, being a lawless body because it is only a rogue and uncivilized agency like U. I ASUU will see substance in subjective, ego driven and witch-hunting petitions of the rascal virus."
Corroborating similar features, Abdulfatah asked the national body of ASUU to disassociate itself totally from the claim of U. I chapter.
"Nigerians already knew what U. I ASUU stands for and I am very sure that they will not take its remark serious. We hoped that the National body of the Union will in no distance time do the needful to call U. I chapter to order." Abdulfatah added.