Imperialism Or Disguised Neo-colonialism?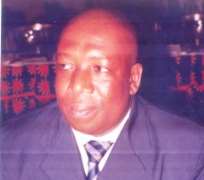 Recently, the Minister of Information- Lai Mohammed accused France and Britain of playing one role or the other, in aiding and abetting the outlawed IPOB activities in Nigeria. France for instance, is said to have provided the base for financial transactions, where funds were allegedly transferred to finance the agitation. Britain on the other hand, reportedly turned down Nigeria's request concerning the proscription of Radio Biafra, due to its baleful influence in disseminating messages of animosity around the country. Recall, the duo were the leading colonial masters whose sphere of influence extended beyond the demesne of their continent.
In view of their historical antecedence, one would consider their grandstanding, as the necessary impetus for escalation of this agitation, leaving many to wonder what could be their expected roles in a fractured Nigeria and its consequent impact on contiguous Francophone countries. Whatever may inform, any contemplation of a possible gain in IPOB's secession from Nigeria, the envisaged massive humanitarian crises, in West African sub-region alone, would diminish such prospect. Though self-determination may be viewed, as human right issue but the country's territorial integrity can never be compromised. The world is already replete with issues such as; Catalonia in Spain, Basque country, Aboriginal Australians and Torres Strait Islanders, Northern Mali conflict, Ukrainian crises, Kashmir conflict, Hong Kong independence, Kurdish-Turkish conflict, a few may suffice here.
Even the most liberal democracy, the United States, in its famous Declaration of Independence, which makes provision for secession, clearly states with a caveat that, it is only justified if there are proven cases of abuses or injustice. Such abuses cannot be established against Ibos in Nigeria to warrant this agitation. In this country, they were the first to produce both the nation's president and vice, they also held other prestigious positions such as; senate presidents, central Bank governors, army chief, ministers of finance and petroleum et al. They are accommodated and appreciated for their entrepreneurial shrewdness everywhere, a feat which has made it possible for them to have the highest number of millionaires in the country. This, to me does not make them come across as people so abused.
Also the much vaunted United Nations Declaration of Human Right (Article 15) which many proponents of IPOB, hastily refer to, spells out three factors which may qualify people to seek for self-determination, to include the following; a history of independence in an identifiable territory, secondly; a distinct culture and lastly, a will and capacity to regain self-governance. IPOB's secession bid clearly falls short of these criteria. To start with, there is no identifiable geographical space called Biafra, as that contraption was foisted on both South- South and South-Eastern parts of the country, during the military administration led by late Odomegu Ojukwu, and is no longer subsistent. Secondly, Ibos' indigenous population spreads beyond the geography of the South-Eastern region, lastly and the weightiest, is the fact that even their political leadership is averse to the so called agitation, hence the apparent lack of capacity to actualize self-governance.
It is also unfortunate as these countries always view agitations, involving verbal attacks, as freedom of expression. This same posture escalated conflicts in Rwanda, as the international community did nothing to stop Radio Mille Colline from broadcasting hate-filled messages, that ultimately culminated in the pogrom which claimed close to a million lives. While freedom of expression is sacrosanct in their climes, it is doubtful if they would brook glaring security threats, from any group in the name of agitation. Imagine such indiscretions; like beheading the president and threats to burn down the country among other disgusting expletives. This was the height of such unfettered dementia displayed by IPOB in the name of agitation. Aside from this, both lives and properties were also lost in the wake of this so called self-determination bid, which lacks sincerity, legitimacy, decency and universal appeal.
IPOB's myopic agitation for secession via referendum, made them not to consider outcomes of similar exercise in places like Scotland in 2014 and Canadian province of Quebec in 1980 and 1995, where preponderance of a' no vote' doused similar quest.
So the blanket attempt, in equating self-determination as international human right is not only fallacious but also misleading.
Honestly, I do not think that, IPOB sincerely believes, it can win its much touted referendum, in view of obvious display of irascibity, illiteracy, insincerity and illegality by its leader.
Disclaimer:

"The views/contents expressed in this article are the sole responsibility of

Ita Offiong

and do not necessarily reflect those of The Nigerian Voice. The Nigerian Voice will not be responsible or liable for any inaccurate or incorrect statements contained in this article."