DELSU Chapter Of SSANU, NANSU, NAAT Joins Strike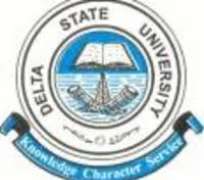 Delta State University (DELSU), Abraka, chapter of the Senior Staff Association of Nigerian Universities, SSANU-DELSU, Non-Academic Staff Union, NANSU-DELSU and National Association of Academic Technologists, NAAT-DELSU, have joined the nationwide strike embarked upon by the national body of SSANU.
At joint congress of the union in Site Two of the university, Abraka, the SSANU Chairman, Comrade Monday Izu, who spoke on behalf of the unions, said they joined the strike on two folds-borne out of the Federal Governments' alleged lackadaisical attitude towards the agreement on the re-negotiation of the 2009 agreement and "Another reason is the document concerning the staff schools in public universities across the country".
According to him, these agreements have three years spanned to re-negotiate but the government has failed to honour the agreement it entered with the union.
He recalled that the National Industrial Court gave a judgment to the effect that government should be responsible for the recurrent and capital expenditure of the staff schools as agreed in 2009, but "Till date the government has refused to comply with the court order, thereby pushing many staff school teachers to wallow in abject poverty.
To this end, the chairman called on government to meet up with all its responsibilities and obey the court judgment on the issue.
Speaking on the shortfall in the payment of salaries, Izu stated: "Although, DELSU is not involved in this anomaly but so many universities are victims of this, especially federal universities. Most of them are not receiving the full salaries; some receive 75 per cent, 80 and others 85 per cent as the case may be and this has lingered on for a longtime".