UNICAL VC INAUGURATES 2017/2018 POST UTME SCREENING COMMITTEE.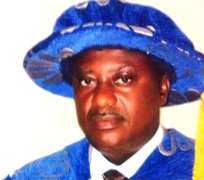 The Vice Chancellor of the University of Calabar, Prof Zana Akpagu has inaugurated a 14 Man member Committee to plan and conduct the 2017/2018 Post UTME aptitude test for the University.
Accordimg to the Vice Chancellor, Prof. Zana the Committee is to be lead by the Dean of Faculty of Basic Medical Science, Prof Eyong Ubana Eyong, Other members of the Committee include DVC Academic, Prof Florence obi, DVC Admin, Prof Ndifreke Udonwa, Director of Research and Quality Assurance, Prof Austin Obiekezie, Director of ICT, Dr Mike Okom, Director of CES, Dr James Okpiliya, Deputy Registrar, Academic Division, Mr Gabriel Egbe, Bursar, Mrs Beatrice Igwe, Director of Academic Planning, Dr Donald Bette Enu, Director of CGS, Dr Egbai Uti, Registrar, Mr Moses Abang, HOD of Physics Dept, Dr Anthony Akpan, Mrs Ekanem Uduigwomen and Mrs Okpen.
Meanwhile, the VC in responding to newsmen, he said all candidates are expected to apply for the forms through the school portal without payment of N1000 carried as rumour . "All candidates for the University of Calabar Post-UTME Test are to pay N2000 only for Scratch card and no charges for the portal".