Nigeria 2019: Why Mahmood Yakubu's INEC must make provisions for Diaspora voting in 2019 federal elections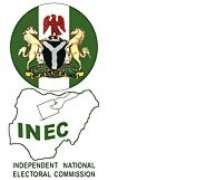 I have it on good authority that the Independent National Electoral Commission is considering Diaspora voting. Dr. Mahmood Yakubu, sources say, made the declaration citing reasons why it is under active consideration and may be granted in the forthcoming federal elections.
Having carefully examined the reasons tendered by the proponents and opponents alike that resulted in the decision, we discovered that it is doubtless laden with flaws and therefore restate our position and the need for His Excellency to rethink and rescind his decision considering the dangers inherent it.
It would be recalled however that in the 1999 constitution section 77 says that:
''Every citizen of Nigeria, who has attained the age of eighteen years residing in Nigeria at the time of the registration of voters for purposes of election to a legislative house shall be entitled to be registered as a voter for that election''
Conversely, the Electoral Act 2010 as amended made provision for such thereby rendering the provisions inconsistent with the former thus making it null and void and inoperative in its entirety.
Against this background what took the enactors oceans of time to carefully examine and correct is being cast overboard without thoroughly studying the situation. It is on this score that I am begging His Excellency Mahmood Yakubu cap in hand to rethink and make provision for Diaspora voting considering the number of Nigerians that live outside the shores of Nigeria. It is on record, however, that over 15 million Nigerians live abroad and going by the decision not to allow this figure - a potent electoral force would not be in the best interest of Nigeria.
Let us carefully examine the reasons advanced or adduced by the opponents below to see if their arguments hold water:
''The argument here is: if parties routinely bicker on the outcome of elections conducted on Nigerian soil, why will they be expected to agree on one conducted outside the shores of the country? There are equally arguments about the logistics of such an exercise: will all the Diaspora Nigerians living in a particular country be made to travel to the country's embassy or consul (usually located in a country's capital) to register or will there be polling booths across different parts of each country?''
''Who will be the polling agents and returning officers? How do you determine who are bona fide Nigerians who are eligible to vote in a given country? In cases of legal challenge over Diaspora voting, which court will have the jurisdiction – Nigerian election tribunals in Nigeria or the courts in the countries where the Nigerians are domiciled? And who will pick the tab?''
All the flaws listed and discussed above will not hamper the successful conduct of elections in any advanced country where a majority of Nigerians reside. In Italy for instance where over 500,000 Nigerians live, the authorities here have the data of every Nigerian residing in the nooks and crannies of Italy and it would only be for the Federal Government to retain the services of the officials of our host country for this exercise. For credible election to hold here and other countries like Germany, Spain, The Netherlands, UK, Ireland, USA, Canada, Singapore, Japan, France, South Africa etc is not in dispute.
You know as well as I know that Nigerians are always well-behaved outside Nigeria especially in Police Countries like Italy where one's life is controlled by the Police. If elections are to be conducted here Nigerians knowing full well they will have the country's State Police - ''POLIZIA'' or CARABINIERI - military police - to contend with for unruly behaviour will have their brains re-examined before going to the polling stations. This is a country where thuggery and rigging are alien to and therefore non-existent and so also are the above-named countries where over 13 millions Nigerians reside. In these countries however voters are likely to vote for candidates of their choice and there would be no inducement by politicians such as 'stomach infrastructure' and the like.
When in Rome, they often say, do as the Romans do. Nigerians in these countries are likely to vote for candidates of their choice without fear or favour. And this they would be morally bound to do based on impressive pedigrees of President Buhari whose anti-corruption war has won the hearts of millions of Nigerians at home and in the Diaspora.
Nigeria miraculously assumed a new status to become Africa's largest economy under former President Jonathan and this gave us then a deserving treatment all over the world by our host countries which hitherto treated us with unconcealed disdain while going through Passport Control before foreign immigration. All that is history now and attacks on Nigerians are back and this worries my soul.
With this potent electoral force amounting to 15 million likely to be disenfranchised for no potent reason, Nigeria stands to lose so much for this will contribute immeasurably to an unpopular government. The emergence of our elected representatives would certainly not represent the interest of every Nigerian who is of voting age. This, above all, is one of the reasons while the honourable INEC boss must rethink and make provisions for diaspora voting.
Majority of Nigerians in the Diaspora feel bad how we are now being treated abroad. It is not in dispute however that Nigeria has a vibrant traveling population and that out of the estimated 15 million Nigerians who live abroad 13 million are from the southern part of the country who I am sure would cast their votes to elect credible leaders to regenerate the country. Therefore if by any act of commission or omission about 13 million voters are disenfranchised that would only amount to disservice and grave injustice because I am sure our votes will count immeasurably
to move Nigeria forward.
I would sum up here by adjuring His Excellency Mahmood Yakubu to toe the line of big and Lilliputian Republics alike which have chosen to adopt external voting in the selection or election of their representatives.
*Iyoha John Darlington, a Niger-Delta born social activist, political analyst and public commentator on national and global issues wrote from Turin, Italy.