VOTE RICHARD M. DAMIJO FOR 2007 NIGERIAN PRESIDENT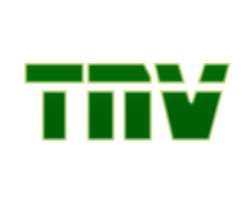 With the presidential elections around the corner, Nigeria is gearing up for a determining moment in its history and destiny. Even though this is purely political, Nollywood is not at rest.
After all, on every continent and in every modern democracy, the lines between politics and entertainment have never been totally clear-cut, the two disciplines are not mutually exclusive. Far from that!
A bright example is Hollywood, the movie capital itself. Over the years, many actors have made a successful stint at politics and the trend doesn't seem to slow down.
America's First Sweetheart, child star Shirley Temple became a US delegate to the United Nations in 1969 and became the US ambassador to Ghana, then the Czech and Slovak Federal Republic.
Tough guy Clint Eastwood became the mayor of Carmel-by-the-Sea in 1986 and Austrian-born muscle-bound Terminator Arnold Schwarzenegger has just been successfully re-elected governor of California in the latest parliamentary elections.
This is to name but a few and also to make the point that Nollywood has no reason not to give it a try in the next presidential election.
We, at Nollywoodgists.com, have come up with all the possible executive teams we could think of and wanted to share that with our many friends around the world, here we go:
President :Pete Edochie
Vice: Amaechi Muonagor
Without a shadow of a doubt, this combination will drive us straight back into the nightmare of the 70s military dictatorships!
With the toughness and tyranny of the first and the chauvinistic pig trademark attitude of the latter, this is a lose-lose situation for everybody!
The future looks bleak: curfew by 18:00, ban on entertainment and alcohol, no work for women, castigation of widows.
Besides Fela isn't there to defend us anymore and put it in their faces. You trust Femi?
Please, this is a no go!
President: Patience Ozokwor
Vice: Onyeka Onwenu
These two can do a lot for women. Both can be quite feminists at times and that's good: right to work and earn a salary equal to male counterparts, generous maternity benefits, recognition of stay-at-home mum status, birth control for all.
They are likely to impose a two-child policy for every woman like the one-child policy in China to curb the family sizes and poverty hazards. That's a good thing, isn't it?
And while they are at it, they should make it compulsory that husbands bring coffee to their wives in the morning and give half their pay to keep the household.
You said Men Liberation Movement?
President :Pete Eneh
Vice: Olu Jacobs
This should be some kind of King Solomon style of ruling. Wisdom and equality for all.
Everybody would trust the justice system and get justice too, we'll all live happily ever after. Government officials would be honest and truthful, they would put the interest of the people who elected them before their own, none of them would own billions of dollars in foreign bank accounts, everybody would enjoy the money from the oil exports and see it as well.
And we would have so much left over, that we would dash the leftovers to the entire African continent that will swear by the Nigerian Model only.
No we are not high and we aren't drunk either!
President: Eucharia Anunobi
Vice: O. J. Ekeinde
G. Nnaji
R. Dominic
S. Okereke
O. Okoye
A touch of style and beauty never hurt anyone before, and it's not about to start. Men would be watching the 20:00 news as if their lives depend on it, just to have a glimpse of the executive team.
They will be checking on a daily basis if Rita has a skirt longer than her underwear or what colour is Stephanie's own.
Politics will replace football as national sport and ladies, your husbands will stay home after work! Not sure this is a good idea, though!
Either way, we can live with this.
President :Kanayo O. Kanayo
Vice :Clems Ohameze
The compulsory national religion will be voodoo and money rituals will be the basic structure of business life, forget business school.
By registering your company at the Chamber of Commerce, you must prove that you have a solid experience in money rituals of at least 3 years.
Women who follow businessmen will not live past 30 years of age. Haiti, here we come!
President: Saint Obi
Richard M. Damijo
Vice: King Joe Okechukwu
B M Udokwu
N Ramsey
Style and class! A handsome president and an even more handsome vice are a wining team anytime for the ladies.
Nigerian women will be the most political women in the whole world and Asso Rock will turn into a house of pleasures, if not a harem! Mark my word!
President: Clarion Chukwurah
Vice: Bimbo Akintola
Obi Edozie
Grace Amah
It's all about the Benjamins, baby! Prostitution will be the only activity allowed for women and men will have the obligation of keeping as many wives, concubines, girlfriends, kept women, paramours, baby mamas and one-night stands as their health and bank accounts can sustain. That is if AIDS doesn't clean them all up before then!
President :Usuofia ( Nkem Owoh)
Vice: John Okafor
Victor Osuagu
Chinedu Ikedezie
Osita Iheme
Chaos and Armageddon! Nkem Owoh is the darling of the general public and has scores of people laugh till their sides hurt. Fair enough.
When you look closely to his way of operating, you find out that he always has a personal issue with everyone in his direct environment, he thrives on conflict and confusion to be able to function.
If by any chance there is no problem at all, you can trust that he will find one. And if he can't find one, he'll create one. Nkem Owoh needs conflicts to function.
To add insult to injury, you throw Chinedu and Osita on top of it and we are surely heading for doomsday.
Please, don't do this to us!
That's it. We had a lot of fun thinking this up. So this is our choice, what is yours? Have fun and let us know.