Appeal Court Sacks PDP Senator George Sekibo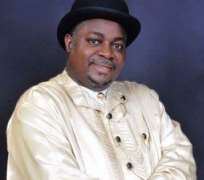 The Court of Appeal sitting in Abuja has dismissed an appeal filed by Senator George Sekibo challenging the judgment of the Rivers State National Election Tribunal which removed him as senator representing Rivers-East Senatorial District.
Delivering its judgement on Thursday, the three-member appeal panel led by Adamu Jauro ordered the Independent National Electoral Commission (INEC) to withdraw the certificate of return from Sekibo and give same to Andrew Uchendu of the All Progressives Congress (APC).
Sekibo contested the December 2016 Rivers legislative re-run polls as the candidate of the People's Democratic Party (PDP). He was then announced as the winner by INEC.
The tribunal had in June nullified Sekibo's election, stressing that Uchendu earned the majority of lawful votes cast and that there was substantial non-compliance with the electoral law in the process of the poll.
But Sekibo approached the Appeal Court, expressing dissatisfaction with the tribunal's ruling, an appeal which the higher court said lacked merit as it did not show facts as to why the decision of the lower court should be set aside.
The three-man panel of the Appeal Court noted that the ousted lawmaker only reproduced his closing remarks at the end of the hearing at the tribunal, but did not challenge the decision reached by the tribunal.
The appeal panel also held that, according to the law, the court has no business considering it where an issue is not challenged.