Kola Aluko Strikes Gold After Selling Shoreline Shares
…Moves To Russia …Still on Shoreline Non-Performing Loan in FCMB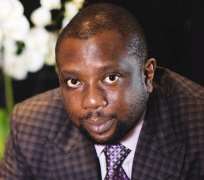 Yes, uber-wealthy oil and gas magnate, Kola Aluko is in the news again. He has just cleaned out in a deal worth some tidy millions of dollars. But this didn't happen by a stroke of luck; he probably prepared for today.
Reliable independent sources have told Thecapitalng that in the heydays of former Minister of Petroleum Resources, Diezani Allison-Madueke, Kola's eternal benefactor, she was approached by Kola Karim, the wealthy Group Managing Director/CEO Shoreline Energy International to buy the Nigerian oilfield asset, OML 30.
What should have been a difficult bidding process perhaps was however made easy as the former Minister reportedly directed Kareem to negotiate with Kola – a shrewd deals man – who in turn told the businessman rated by Forbes in 2014 as one of the ten most powerful men in Africa that for the deal to sail through, he must have a stake in the deal. Diezani approved the deal for the conglomerate which interests span oil and gas, power, trade and investment and construction among other lucrative pies. Shoreline Energy partnered the UK-based Heritage Oil to purchase the OML 30 for $850m. Everybody smiled home. That was a few years ago.
Now, Diezani is no longer in office. However, her dealings in office have come under an international probe as the US Department of Justice listed her, Kola and Jide Omokore as persons of interest in a civil complaint filed at a District Court in Houston Texas detailing how the duo laundered millions of dollars on her behalf which were used in buying properties in the U.S. and the UK in return for oil contracts and other such multimillion dollars deals.
While Diezani has remained in London, Kola has been navigating different territorial waters as he bids to escape from the law. Many of his assets have been seized but he hasn't been seen on terra firma. Thus, to maintain his la vida loca lifestyle, the international playboy as he was once described by an American tabloid has sold the Shoreline Energy shares to an international consortium. He is now back to the big time and has reportedly moved to Russia where he keeps maintaining a step ahead of his international pursuers, it seems.
Kola may be having a ball and a blast having concluded this deal, same can't be said of the 47-year-old polo-loving Karim who was once mistaken for a Premier League footballer because of his mouth-watering wealth and lavish lifestyle. Karim's migraine arises from his inability to pay off his multi billion naira loan from the First City Monument Bank, FCMB. Owned by the thrifty, Ijebu, Ogun State born billionaire, Otunba Subomi Balogun, the bank, sources said, is ready to go all out in its bid to have Karim pay his loan in full. And he has been duly informed of the bank's plans. That has however not stopped Karim from his plans to buy a Premier League club or from allowing Ralph Lauren throw a birthday party for him or even adding another Ferrari to his fleet of the fast car.
Source: -The Capital-