MILITARY RAIDS UN OFFICE IN BORNO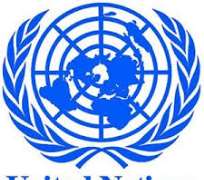 Stern looking securitymen including military personnel have raided the United Nations Head Office along Pompomari Bye- Pass road in Maiduguri Borno state.
The raid which is first of its kind since Humanitarian Workers and Non- Governmental Organizations trooped into the state to cartering for the Internally Displaced Persons, IDPs in the north east.
Confirming the raid in a press statement, Head, Communications UN Office for the Coordination of Humanitarian Affairs (OCHA), Miss Samantha Newport said, "On 11 August 2017, at circa 0500 hours, members of the Nigerian security forces entered a United Nations base for humanitarian workers in Maiduguri, northeast Nigeria, without authorization.
"The security forces carried out a search of the tented camp and left the area at circa 0800 hours.
"The United Nations does not have any additional information at this time regarding the reason or motivations for the unauthorized search.
"The United Nations Humanitarian Coordinator and the Designated Official for security in Nigeria, Edward Kallon, is liaising with the Government of Nigeria.
"The United Nations is extremely concerned that these actions could be detrimental to the delivery of lifesaving aid to the millions of vulnerable people in the northeast of Nigeria".
Unconfirmed reports alleged that a very highly placed boko haram suspect was suspected to be living in the house which belonged to late former Governor of the state, Malla Kachallah, before it was rented out for UN.