EUROPE BY DESERT: TEARS OF AFRICAN MIGRANTS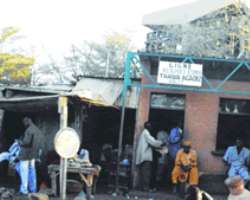 Agadex, in Niger
It is a long-distance suicide, yet most travelers realize it only when it is too late. Just as they say in eastern Nigeria, the road to hell is hardly narrow. It was difficult to say how many times a day this proverb rang in the head of the old woman as she emerged with uncertain steps out of her house. For a minute, she hesitated: not just to measure the visitor but also to squint at the midday sun as though imploring it not to be too harsh on her.
Looking grief-stricken, though with a gait that betrayed genteel elegance, she muttered a few apologies to no one in particular and said something about malaria. But everyone knew the problem was much more. Indeed, life had never been the same since news reached Madam Emeagwu that her daughter was on death row in Libya.
Since July 2009, Nigerians were still reeling from the aftershock of the news that 20 Nigerians, including one Juliet Okoro, were awaiting the hangman in Libyan prisons. Three women, including Glory Paul-Amanze and Juliet Okoro were among the 20 Nigerians sentenced to death in the North Africa country for offences ranging from murder, drug, armed robbery and immigration offences. Every year, thousands of sub-Saharan migrants, mostly Nigerians, set out on an often perilous journey across the desert to Libya from where they hope to slip into Europe for greener pasture.
But if Nigerians were not unfamiliar with reports of migrants drowning in makeshift boats in the Mediterranean or of ugly footages of human cargoes deposited at airports in yet another mass deportation, tales of execution in transit countries were a totally new dimension to the horrifying migrant story. Juliet Okoro was reported to have been convicted of murder.
'Tell me, who did my daughter kill? What is the name of the man?' Madam Emeagwu asked, again to no one in particular. She took a seat under a guava tree outside her house. Someone had gone in to announce the presence of the visitor. At first the woman had relayed her disposition not to see any guest. Told that the visitor had come all the way from Lagos to the village, Isieke, in Anambra State, she had no doubt what had brought him. Almost immediately, she wanted to know if the visitor was a government official and if there was anything he could do to help her daughter.
It was heartbreaking having no words to comfort her. For years she had believed her daughter was in Europe, possibly in America. She had never heard of a country called Libya. Her teenage nephew, who by now had abandoned the cassava chips he was preparing for lunch, had explained she had been in bed sick ever since the family received the bad news. The last time anyone heard from Juliet was in 2000.
Choosing his words carefully, this reporter announced that he was a journalist travelling to the country where Juliet was being held in prison.
The journalist also told Madam Emegwu that the Libyan government had suspended the executions of more Nigerians on death row pending the final determination of a case against Libya by a Non-Governmental Organisation, Social Economic Rights and Accountability Project (SERAP), before the African Commission on Human and People's Rights in Banjul, The Gambia. The woman appeared to digest this piece of information. Her eyes blurred, yet tears failed her. 'They said there was no murder…' Her voice trailed off.
The encounter was coming to an emotional end, unexpectedly infecting the reporter's companion and interpreter. By this time, two other women had joined the gathering. They come almost every evening to join Madam Emegwu in prayers. A Nigerian deportee from Libya, Angus Emenike, who spent eleven months in Jawazat detention centre in Tripoli in 2007, had told this reporter about Juliet Okoro and where he could find her family. Finally pulling herself together, the old woman pleaded to write a letter to a daughter she had not seen in ten years and whose Ibo name was Obianuju. The interpreter did the writing, a family photograph was attached and the envelope handed over to the reporter.
Computer fraud academy
On November 16, about 10.30 A.M, an Opel salon car eased out of the Mile-2 Motor park on its way to the Seme border. From this dusty motor park infested with touts and money doublers, thousands of Nigerians had commenced their long and uncertain journey to Europe with a lucky few returning home to show off their success. Among the passengers were this reporter and two other male travelers on the first stretch of their journey to Libya. Ugoh I had already met; the other I would find out was 24-year-old Irabor Monday.
Five months ago, Ugoh and I had been introduced to each other at a meeting with a human trafficker who paraded himself as a travel agent. For some reasons, everyone called him Rajah, his name it was gathered was Lawrence Eyohomi. The first meeting between reporter and trafficker was inside the Mr. Biggs fast-food outlet on Ago Palace Way, in Okota, Lagos. Subsequent meetings were at Matenby Hotel close to Akpata Memorial Secondary School; however the session with Ugoh was held inside the premises of St. Mary's Catholic Church, in Isolo, Lagos. Inside the fast food outlet, Rajah had assured this prospective migrant that he could procure a visa to any part of Europe, America, Asia, Canada and South Africa. Wasting little time in marketing the reputation of his amorphous agency, the man in his early forties insisted that as a rule he would not accept any money until every travel paper had been delivered. He would provide the running cost.
For the client to assure him of prompt and full payment, he said the way out was to open a joint account, using the agreed visa fee at a bank of the reporter's choice, with the two parties as signatories. Once the embassy had issued the visa, the transaction is ended in the banking hall with the two signatories pulling the money out of the account. Should the procurement suffer a hitch, the transaction would still end in the banking hall with the client going home with his money. Most often, however, such transactions were known to have ended in hide and seek. It was either a wrong and cheap visa was procured to such places as Ukraine and Syria or that the money disappeared with the second consenting signature forged. For further effect, Rajah threw in that for difficult visas, to the US and UK, he could equip a determined traveler with Botswana passport or resort to what is known in the industry parlance as transplant.


The reporter pleaded unemployment and inability to pay N450,000 visa fee, to say nothing yet of air ticket. It met with a frown. For the next ten minutes or so, Rajah poked here and there, but having finally exhausted all hopes of getting a fat fee out of this reporter, he had proceeded to sell another travel package. It was the cheapest his agency could contrive; it was called the desert option.
Not for once did he mention the risk factor.?Having settled for this plan, the trafficker subjected the reporter to what was a routine interrogation: 'Have you ever travelled out of the country? Were you ever deported? Do you have any brother in Europe? Any friends? Can you use your hands? What work can you do? Can you work as a barber? Electrician? Do you know anything about welding? Carpentry? But you need such skills to survive and make it fast in Libya so you can quickly cross into Europe. What is your level of education?'
For the second time, the reporter declared he was an unemployed graduate. The trafficker paused for a few seconds, and then spoke in utter reproach. 'With your education, I expect your level of thinking to be high. How do you hope to make it big in Europe when you are not a woman? Brother, you have to use your brains…'?The trafficker revealed with pride that some of the migrants he had helped in the past were now 'big boys' in Spain, Germany, Holland and other places. Then he revealed something else: he runs a class where registered prospective migrants are coached on credit card fraud, internet fraud, ATM fraud, Red Mercury Scam, Identity Theft, Share Certificate fraud and the notorious Advance Fee Fraud, better known as 419.
At first, it appeared like a petty crook struggling to make an impression but after this reporter had met in Rajah's hotel room, a Germany returnee who had successfully switched from stealing and exporting exotic cars to Nigeria to stealing and exporting generators, it did not take further goading to sign up for the computer class, paying N70,000 for three months. The training was mostly at night, at an innocuous-looking cybercafé inside an uncompleted three-storey building directly opposite the Isolo Public Library along Holy Saviour College Road. The first two floors are coated in green while the top remains unpainted and without windows. Ugoh was also a student of the computer fraud academy. Looking at him in faded jean trousers and a cotton shirt, it was difficult to imagine Europe was his destination.
We arrived the Seme border. Border formalities were expectedly easy and lasted as long as it took a commercial motorbike to meander through one of the illegal bush paths between Nigeria and Benin Republic. Any truncheon-wielding Immigration official encountered along the way received N100 for the trouble. That was for non-passport-carrying travelers going into Benin to buy anything from tomato puree to second-hand textiles, frozen chicken to fairly-used automobiles. Because our passports needed to be stamped, there was no escaping one of the most brazen displays of red tape along the West Coast. On the Nigerian side, officials at the first Immigration desk demanded and received N1000 for Yellow Fever Immunization certificate.
At the next desk, another N1000 was demanded because the reporter was carrying a 'virgin' passport. Travellers who had crossed that border at least once were surprisingly asked to pay half of the illegal fee. At the third and final desk, N500 was paid to an official to squint at the stamped page. The story was more or less the same on the Benin side; just that instead of three desks, there were two. I, Ugoh and Monday converged at Krake, the Benin side of the border. Here we changed our Naira into CFA, haggling for a good rate with the predominantly women black-market dealers.?
We boarded a Peugeot Station Wagon from an adjacent motor park and in a little less than an hour we were in Cotonou, precisely at the Dan Tokpa market. Ugoh put a call through and after about twenty-five minutes, Rajah met us under a pedestrian bridge near the market. I had not seen him since three weeks ago when he handed me my passport. Because my original passport showed that I was a journalist and had travelled to Italy, France, South Africa and a few other overseas countries, it had become necessary to procure another passport not to blow my cover.
We were taken to a building in the Jonquet area of Cotonou. Seven of us, including four young women that had arrived before us, were kept in a back room, adjacent to another crammed with empty crates of alcoholic beverages. Rajah left and returned hours later with three more travelers, all females. Two more young women, oddly chaperoned by a scrawny-looking male character, were ushered in at dusk, swelling the ranks to 13.?About 7.20 p.m, a large woman waddled in; behind her Rajah. Some of the travelers appeared to have met her.
She called them by names, greeted everyone warmly and requested to know what we would like for dinner. Her eyes swept the room as she conducted possibly a mental headcount. Rajah said he was still expecting one more person. In the interest of all newcomers, the large woman proceeded to give a pep talk. She reminded everyone they were in a foreign land where the people spoke no English and warned that the Beninese gendarmes were unpredictable.


•The broken down transit bus
She emphasized that if she were any of us, she would rather not wander around. Any request should be channeled to her or Rajah or indeed the scrawny character whose name was given as Esan. From conversations among the girls and from noises, particularly loudspeakers blaring ragga music, it finally registered we were in some back rooms in a red light neighbourhood.
The little building itself was without a number but this reporter noted it was the fourth house from Hotel Gold & Base, located at C|115-116 Jonquet. Some hundred metres opposite this building was a Sonacop Filling Station and in-between them was a mini motor park with an open-air sleeping floor.
That last person Rajah had been expecting did not arrive until much after midday the following day. By this time there was already a problem in the house. One of the first four girls we had met in the room had been sobbing. No one seemed to understand what the problem was or rather everyone was too careful to be inquisitive. But if the reporter was puzzled by the tears of the young woman whose age was about 17, he would be completely bewildered when it was revealed that the guest who had just arrived was a spiritualist imported from Edo State in Nigeria. His identity did not just tumble out.
The large woman, with a suspicious identity herself, though addressed as Aunty Queen, had introduced the guest as a prophet. True, the man perfectly played the role of a prophet, leading us in marathon prayer sessions, designed to commit the travelers and the long journey ahead into the hands of the Almighty. However, the rituals that followed afterwards were nothing else but voodoo.
One after the other, save for the weeping girl, all the travelers were taken inside the crate-stacked room for a fetish oath. When this reporter was called in, the spiritualist, under the watchful eyes of Rajah and Aunty Queen, explained almost apologetic, that the exercise was a spiritual help to forestall possible arrest and repatriation from Europe and to administer an oath of secrecy and loyalty.
For a moment, the spectacle was disarming. On the floor was a magical circle outlined with native chalk. Inside it were patches of animal skin, a small three-pronged spear, a gourd and other fetish articles. The spiritualist had shed his well-embroidered white Kaftan. Over his trouser brocade and across his waist, he had tied a red-coloured skirt with a set of beads stitched to it in the shape of the human eye. Basically, the witchdoctor recited some incantations in Bini language, and then requested the traveler to repeat some lines after him. Next, the traveller was made to pick a gourd, hit it three times on his forehead and another three times on his chest saying that he is a beneficiary of the traffickers' kindness and that with his own mouth and soul he hereby invites the deity Osunene to visit him with its most potent venom, sickness, misfortune and death should he under any circumstances divulge secret information or snitch on the traffickers before the police, Immigration or some other authorities.
Also, that the traveler invites Osunene to visit him with its wrath should he fail to remit to the last dollar, the amount specified in the contract paper as soon as he begins to earn money along the way and or at the final destination. Before Rajah, this reporter had been introduced to another trafficker by name Ikechukwu but fondly called ThankGod. At the first and only meeting in Lagos, this handsome, light-complexioned man wasted no time in saying he only took women to Libya and Europe.
No amount of money offered by this reporter to take him along made any sense to ThankGod. He pointed out that before he took them along, each of his girls were made to take an oath in agreement to pay him $25,000 for taking them to a land of opportunities before they can start working for themselves. He emphasized that no man would be able to pay him such an amount whatever the ambition of doing two or three jobs. This trafficker's international telephone number, obtained by this reporter, is +218928523513.
Something happened that the reporter never bargained for. Picking a razor blade, the spiritualist ordered the reporter to stretch out his hands.
The reporter retreated, clinging on the excuse that a used blade cannot be permitted on account of HIV/AIDS. From some junks in a corner, Rajah produced a new blade. The witchdoctor proceeded to make three incisions on each of the reporter's knuckles. He wiped the blood with his own fingers and dipped same into the gourd with a liquid content. With the same blade, he scrapped some strands off the nape of the reporter's neck, throwing the hairs into the gourd. He shook the content and ordered the reporter to drink from it. The nature of the ritual concoction was hard to say; however, encouraged by the unmistakable whiff of local gin, this reporter did as he was told.
For the rest of the evening everyone was moody; the 17-year-old was hysterical. She was the only one that refused to take the oath. From snatches of conversations, it was gathered that the girls had been subjected to more abusive rituals. In addition to the incisions, the witchdoctor had, at Aunty Queen's insistence, collected cuttings of their fingernails, pubic hairs and panties; the very ones worn to the ritual.
Beginning to get paranoid, one of the girls complained she couldn't stop feeling a part of her soul had left her. An older girl, Uhreva, dismissed the feeling with a laugh. About 24-year-old, Uhreva said it was her second blood oath. With the assistance of a human trafficker, known in the business as sponsor, she had made it to Italy in 2005 only to be deported 18 months later. Ever since, she had felt like a fish out of water.
Insisting that she left Torino without a pin, Uhreva catalogued some of the possessions and nice male friends she left behind. For her, it made sense to find a way back even though her first trip had been by air and far more dignifying. With her stay in Torino not long enough to pay off her sponsor, she still had some debt hanging over her head. Yet, she was optimistic she could use the second chance she was getting to pay off both her first and second Madame and still have enough to build a house in her village, own cars, a fat bank account, a boutique or beauty salon.


•Dirkou, a desert town
Like cows, we were herded by scrawny Esan to a nearby canteen where we could eat Nigerian foods. The 17-year-old Omosan refused to go anywhere. It was not clear if she had eaten anything all day. By the time we all returned, Aunty Queen had exploded, pouring expletives on Omosan:
'I've had enough of your rubbish. I treat you like my own daughter but you want to use your 'ogbanje' to mess with my business. Your parents begged me to take you along. There were other girls to pick from. All the girls you came here with have since moved on and you are here acting like a child.'?Rajah barged in. He too was spitting fire. He held out a cell phone towards Omosan: 'Your father wants to speak with you. Take the phone…'
Omosan was not crying, but she was not saying anything either. Rajah barked again and pulled out a designer belt from his jean trouser. He stepped forward, threatening to hit Omosan with it. 'Take the phone. I say take it, because your father has said we should make you do what every other girl is doing…'
Herded to Togo
Like a full moon that started out a crescent, Rajah's lawless mind was getting more robust by the day. Like cows again, we were herded to a park to begin our journey to Togo. Eight new girls had appeared from nowhere with their bags in the morning. There was no prize for guessing where they had come from after eight girls in the room were moved out to start a new life in Jonquet brothels. These traffickers, besides freighting human cargoes to Libya and Europe, also feed the trans-Saharan sex market, guaranteeing a steady supply of fresh young women to brothels.
Uhreva was left to stay in our group. Omosan told Uhreva that she would love to go to Europe but added that she would die first before submitting to a blood oath. She gave no indication that she understood the nature of the jobs lined up for girls in Europe. Reports had it that in Europe, some of the trafficked women are subjected by male clients to sexual abuses, forced into pornography and perversions like sleeping with dogs.?Rajah was yet to decide what to do with Omosan when Aunty Queen herded 13 of us, nine girls and four men, to Togo. Disguised as a devout Muslim, she was dressed in an orange boubou, her head and shoulders covered with a flowing headscarf. We journeyed through Quidah, Dohi, Agatogbo, Gadome, Come, Grand Popo and finally Lome.
At the Benin-Togo border popularly called Hilla Condji, was a replay of what was witnessed at Seme. Again, the extortion by border officials was a mockery of the spirit and letters of the ECOWAS (Economic Community of West African States) Protocol that proclaims free movement of people and goods across member states. At this border, this reporter encountered a Beninoise by name Dossou Gilles-Carlos Yaovi. Son of a UN diplomat whose father is currently serving in Haiti, he was on his way to Ghana. Dossou, whose father once worked in Immigration, said that most of the officials he knew had built big houses just a few years serving at Hilla Condji.?
At Lome, we were quartered in a compound of two small houses and a courtyard in a dusty street off an even more dusty Boulevard du Haho. This compound was clearly a family home occupied by poor and courteous Togolese whose young children happily dedicated themselves to the service of Aunty Queen - a trafficker who it turned out could speak fluent English, French, Bini, Yoruba and a smattering of Arabic. The children, three girls and a boy of about nine, ran errands fetching water and going to the stores throughout the three days their parents hosted the visitors. It was difficult to say how Queen had made the acquaintance of this poor family in the first place. Most of the houses in this poor neighbourhood were without numbers; however some of the unforgettable landmarks included the Africa Bar and the Englise Neo-Apostolique church.


•Gao, in Mali
The following morning Queen took the eight girls away and returned late afternoon with another set of girls. Everyone was to depart Togo the next day but that plan was thwarted after Queen bitterly discovered there would be no transport to our next stop, Burkina Faso until two days later. Out of boredom or perhaps genuinely seeking the face of God, Queen suggested we attend a church service. Not one person saw it as a bad idea.
We all walked to a pentecoastal church headed by a Nigerian pastor. Written on the wall were 'House of Excellence Church' and the same name in French: Eglise Maison D'Excellence. This church, with service conducted in English, is one of about a dozen that cater to the spiritual needs of Nigerians living in Lome. Half way through the service, thinking for the umpteenth time about Omosan and what may have happened to her, this reporter left the church, found a telephone service and put a call to Godefroy Nacaire Chabi, a Beninoise journalist based in Cotonou.
Transport to Burkina Faso from Lome was pretty irregular and depended largely on traders from landlocked Burkina returning home from Lome markets. We journeyed from Lome to Sogode to Kara to the Togolese border town Bitou and on to Burkina's frontier town Sekanze to Koupella to Ougadougou and to Bobo-Dioulasso. Against all expectations, the journey took three days. Several times the bus broke down on the way, traveling day and night; and at one point in the middle of nowhere, hungry passengers resorted to buying fruits, boiled potatoes and sundry farm produce off a long line of peasants trekking to a distant market. At a town called Koupella, the bus with registration number 10 KK 8533 BF, completely broke down. We camped outside a tea seller till the following morning. This reporter was directed to a facility within a mosque complex where for CFA100, he brushed his teeth, had a bath and washed his shirt, all inside a cubicle housing a pit latrine.
By the time we arrived Ouagadougou, Rajah was waiting. Queen got out with the girls. The men were told to continue to Bobo-Dioulasso. On arrival, without any arrangements for a sleeping place, everyone loitered at the motor park and waited. There were an appreciable number of migrants in Burkina Faso; some having arrived from Ghana, Nigeria and Cote d'Ivoire and all waiting to connect to Niger Republic, specifically Niamey. Here, this reporter met a Nigerian by name Kenneth Akwekwe. He said he was on his way to Bangkok but he must first get to Senegal where his travel documents awaited him. We slept at the motor park, smudged with red earth. Almost all night, a loudspeaker blared the music of Alpha Blondie, Jerusalem.
When Queen turned up the following day, she had eleven girls behind her. It was gathered that most of the émigrés in Burkina Faso were Nigerians, predominantly of the Yoruba and Ibo tribes. A Burkina youth, trying to sell satchet water to this reporter insisted that the English word for water was nmiri. From Urheva, it was gathered that the new girls had been fetched from a part of the capital called Ouaga Due Mil, better known as Ouaga 2000. This place is said to be one of the transit camps for female victims of human trafficking. Ouaga is said to be the Jonquet of Cotonou with its fair share of brothels. It is estimated that about 250 young women, mostly Nigerians and Ghanaians, are involved in Ouaga's sex industry.
Condemned to the same transport company, Fasowcar, we departed for Mali. Something happened that almost blew this reporter's cover. It happened at the Burkina-Mali border. The reporter's passport had been stamped and CFA3000 demanded when one of the officials spotted a camera in the inner pocket of the reporter's jacket. A search of his bag revealed the reporter's notebook. Questions after questions about identity, destination and mission. The reporter was dragged before one Urbain Gnoumou, a Police Nationale who had a pistol in his waist and a portrait of President Blaise Campore glowering over his desk.
In a mixture of English and French, this reporter explained he was a schoolteacher on his way to Mali to visit a sick Nigerian. Gnoumou barked that any journalist visiting or passing through his country must have first obtained a written permission stating his mission. The reporter tried his best to stick to his story which nobody seemed to be buying. Exhausted, Gnoumou decided to transfer the puzzle to officials at the Malian side of the border. Fortunately, at Hedamakonu, the Malians did not even bat an eyelid. From Hedamakonu, we journeyed to Sikazou, Boogoni and finally Bamako.
Dreams die first
We arrived Bamako about 4A.M. The spectacle at Sediankoro motorpark spoke volumes of the fate of African migrants along that route. There were over 40 homeless young men sleeping in awkward positions inside the park. It was gathered that every one of them was a migrant that had come to a dead end in Mali. Again, the majority were Nigerians. Out of cash and unable to move on, they had resorted to touting, while waiting for new arrivals to fleece. Later, this reporter found more of them at Gekoroni, Zebenikoro and Dabanani Merche. Meanwhile, their female counterparts could be found as sex workers at Yamakoro, Hotel Kokoti, Amadina, Domino, Kaye and Mani Bar; all with a high concentration of young Nigerian girls.
It is estimated that about 1400 Nigerian girls live in Mali. Every one of them had left home with Europe as dream destination. One Camara Kaba, a Guinean with Rastafarian hairstyle took this reporter around town. A resident of Bamako, his telephone number is +223-76139168. It was gathered that it is often in Mali that the scale begins to fall off the eyes of many migrants. A 27-year old Nigerian, Azeez Abiola , told this reporter that when he left home in 2007, the human trafficker had told him they would board a plane to Spain once they arrived Bamako.
He had paid N600,000 for the journey only for the trafficker to do a disappearing act as soon as they had arrived Mali, abandoning him and four others to their fate. Azeez said most of the girls found in Mali were fed the same story before they set out. A furniture maker by profession, Azeez regretted throwing away a stable life in Ifo, Ogun State, only to come to Bamako to live as a motor park tout. His daily bread depended on the number of passengers he was able to attract to a transport company.


•Mayah (2nd left) with same co-travellers
Like Azeez, this reporter appeared abandoned. He spent three days at the motor park together with Ugoh and Irabor Monday. Aunty Queen was again gone with the girls. After the incident with the Burkina border police she had become wary. Not once did she ask any questions. Since Ouagadougou, no one had seen Rajah to whom this reporter had paid N200,000 to cover expenses.
Each new day brought new arrivals to Sediankoro. One of them was Diawara Boh from Guinea who was once captured and conscripted by rebels to fight in the Liberian war. In the past ten years, this 29-year-old had sojourned all over West Africa in search of a better life. He had been to Cote d'Ivoire, Ghana and Sierra Leone. In Nigeria, he worked as a truck driver, hauling giant generators for a Lebanese company called Mikano. Hard as he worked, he could barely feed himself on a monthly salary of N22,000 after spending half of the money on transportation.
Narrating his life experience, Diawara told this reporter: ' I have been going up and down and have not seen my parents in 10 years. I worked as a slave for the Lebanese. If you cough, you get a surcharge; if you are sick and cannot work, they will not pay you and if you sustain any injury the hospital bill is from your salary. Life in Nigeria was bad, but not as bad as Liberia where they gave me a gun. The rebels captured me. When they saw I could speak their language, they said come and join us. I am from Gegedou in Guinea and we share border with Liberia and Sierra Leone. I carried gun for two months but one day I escaped, following a river that leads to Guinea.'
?Among the hordes of young Africans this reporter met on the way were the duo of Petros Massageloi and Sesay Koni. Both were Sierra Leonean refugees trying to pick up the pieces of their life after so many years at the Oru Camp in Nigeria. During the war, Petros witnessed the killing of women and the amputating of children. He would never forget how ropes were put round the necks of Nigerians only for the other end to be tied to a moving car; yet he risked his own life to save one Emmanuel Chinedu Eke, a Nigerian married to his sister. After some rebels launched a Rocket Propelled Grenade at his aunt, he escaped to Nigeria where he was able to finish school. But the certificate has not been of much use to him. Unable to get a job he had resorted to selling dye. The last straw was when the much-awaited UNHCR resettlement package came and officials in Lagos handed refugees N70,000 to start a new life instead of the anticipated N350,000.
Our next destination was Agadez in northern Niger. When Queen finally showed up, she announced we would depart the following day. Then she added the group would split in two for easier coordination. Sticking to the ritual of going to a church before going on the road, we followed her to the Chapelle des Vainqueurs International even without taking our bath. On our last night at the motor park, this reporter found out about the activities of a document syndicate who for a fee provide forged travel papers to migrants. Patterned after the infamous Oluwole in Lagos, the forgery networks provide services to migrants and human traffickers alike, selling anything from fake passport to fake immunisation certificate.
There was no way of knowing how many new girls Queen picked up in Bamako. They were traveling on a different bus. Esan made our travel arrangements for four men and two girls. This reporter paid CFA80,000 as fare to Agadez. We were to go first to Gao from where we would be transferred onto another vehicle. It sounded simple enough; besides someone would be waiting in Gao to facilitate the transfer.
His name was on the back of the ticket. Just as well, the agent in Bamako called him to speak with us. About 10 A.M we were conveyed on motorbikes from the park to the bus terminal of Sonef Transport Voyageurs. The agent had paid for the Sonef ticket which turned out to be CFA15,000 to Gao. However, the agent whose name was Aoaily with telephone 00223-75113609 encouraged the traveller to pay additional CFA10,000 to the Sonef bus conductor to smoothen passages at checkpoints. We journeyed from Bamako to Fana to Segou to Bla to Mopti to Sevare to Douanza to Gossi and finally Gao. It took two days and by the time we arrived, every passenger was covered in dust.
The man on the telephone had been waiting for the bus to arrive. His men and motorbikes were also waiting to convey us; six Nigerians, a Guinean and a Sierra Leonean, to their park to board the vehicle to Agadez. Excited at the reality of stepping foot on Gao, the historic city of Askia The Great, this reporter was unwary as the motorbike snaked through the ancient city. By the time he realized it; it was too late. There was no motor park, instead a hideout in a sandy neighbourhood with mud brick houses, all looking identical. He was surrounded by rogue elements headed by an Algerian who gave his name as Mohammed. Without any prompting, the reporter went on his knees. The Algerian took one look and said: 'You Nigerian? You Ibo?'
He announced regrettably that the reporter had fallen into wrong hands but added that he would help because he made his fortunes transporting Nigerians across the desert and that many Ibos are his friends. After about ten minutes of deliberations with his men, he advised the reporter to pay off his captors. His men would not accept CFA40,000; not even CFA70,000. The man from the motor park gave the reporter a slap; then punched him on the face and stomach. He wanted dollars and Euros as well. An argument ensued between Mohammed and the man who had ensnared the reporter from the Sonef Park. Fearing more violence, the reporter surrendered all the CFAs and dollars on him.
The only thing left was the Nigerian Naira from which they selected about nine N1000 notes perhaps to keep as mementos. As the argument continued, Mohammed moved the reporter to an inner room where two nubile young women were lying on a blanket spread on the floor. There was little point trying to make sense of anything anymore. The women appeared unaware of the commotion going on outside or perhaps they were used to it.
Meanwhile, there was no sign of the reporter's traveling companions who apparently had been separated and taken to some other buildings. About half an hour later, Mohammed emerged. A different motorbike was waiting outside. He hurried the reporter onto it and simply said: 'Follow this man.' The reporter was taken to a Customs post outskirt of Gao. The bike man had a message for an officer there. The name on his uniform was Moulaye Ould. It was easy to memorize, as it reminded the reporter of actress Patti Boulaye. This Arab-looking officer would put the reporter on a mini bus out of town.
A good Samaritan?
The reporter was relieved to see the end of the ordeal but the bus ride was not much of help. It terminated at a village some 60 kilometers from Gao. Not one of the natives spoke English. The only place the reporter knew was Gao. With a few coins still left in his back pocket, he made up CFA300 for the fare back to the ancient city. For the next two days, there was neither food nor water. There was no money to buy any. Though the reporter still had loads of naira notes, they were of no use to anyone in this part of the world. By the end of the second day, it was stark destitution as the reporter took the bold step to beg for water.
Apparently the good citizens of Mali had grown tired of the pathetic tales and spectacle of migrants on their way to Algeria or Libya. However, when the odd seemed highest, a good Samarithan came along. Aliou Maiga, a 62-year-old Malian said he lived in Nigeria for many years in Lagos, Benin-City and Abuja. He offered water, food and shelter. He exchanged some of the naira notes to CFA. It was like turning water into wine. He arranged and put the reporter on a cargo van to Agadez. Like a lifeline, the reporter clung to Aliou's telephone number: 00223-76187347. The journey took four days through military checkpoints and desert towns like Kidalli and Kallili.
Agadez
The reputation of Agadez precedes it any day. Right from Lagos, this reporter was warned that due to the protracted Tuareg rebellion in northern Niger, Agadez is an unpredictable place to travel. The Tuareg people are the original Canaanites from the Bible. Officially, a permit is required for anyone to go to northern Niger but it is rarely granted even to rich tourists. The only way to Agadez is by taking the illegal option of traveling without a permit. Paranoid that a traveler might be providing support to rebels, police have the authority to detain anyone without a cause.
It is not uncommon for soldiers to force travelers to deboard a bus and wait at a checkpoint in the middle of the desert until another bus comes to take him in the opposite direction. However, Agadez is an inevitable transit point for migrants on their way to Europe. It is also a home to drug peddlers and sex workers.?When this reporter arrived on December 2, he found hundreds of migrants from Nigeria, Ghana, Cameroun, Mali, Liberia, Guinea Bissau, Togo and Gabon.
While some had been in the city for a few days or weeks, others have been trapped there for several months plotting unsuccessfully to cross the desert. Then there are the categories of migrants who have been in the city for over three years. They are easily identified by their dreadlocks and are said to have been intercepted in the desert by Libyan or Algerian security forces only to be deported 1000 kilometers back to Niger. Though most of the migrants were thoroughly in a bad shape, it took only a few hours of arrival for this reporter to begin to encounter Nigerians suffering from mental problems.
A 21-year-old Nigerian, Olu (surname withheld) told this reporter that he had been in Agadez for 16 months. An amateur footballer, Olu and fourteen other young men were lured by a football agent who promised to take them to Europe to play professional soccer. In April 2008 the agent, having collected between N120,000 and N200,000 from each of the players, took them to Katsina, crossed them into Niger and deposited them in Maradi. He had not been seen afterwards. In the spirit of 'forward ever - backward never', Olu, another footballer Moruf and six others sojourned to Agadez to get closer to their dreams. He said he would die in shame at the prospect of going back home empty handed, not after his family and friends had held a lavish party to send him forth to Europe.
For a token, Olu and Moruf provided shelter for the reporter in their rented hut in Agadez. They practically feed from hand to mouth. Job opportunity is a mirage with businesses controlled by Arab, Mauritanian and Hausa merchants. Agriculture, shepherding and gardening are other economic prospects by those who are greatly hampered by the harsh environment of the Agadez region. The few opportunities for migrants are backbreaking labour in construction, prostitution, peddling cocaine and heroin, theft and begging. Migrants do all sorts to pay for the next stage of their journey.
A Ghanaian in the opposite hut, Franklin Onwusu, earns about CFA400 a day working with a bricklayer in Agadez. Franklin told this reporter he almost made it to Libya early this year with 12 other migrants but Libyan security forces caught and returned them to a military post in northern Niger from where Nigerien soldiers picked up the baton and transported them back to Agadez. He had been in a limbo. To move forward he would need CFA150,000 for a direct transport to Libya. To return to Accra, it would cost him CFA80,000. His CFA400-a-day job was not even regular.
It was on the fifth day that this reporter found out that Urheva was in Agadez. She disclosed that Rajah was in the city too. For some reasons that she did not say, Aunty Queen was staying back in Bamako. Everyone had heard what happened in Mali. Esan was with Rajah. Ugoh and Irabor were somewhere in the city preparing to go to Arlit. Through Urheva, this reporter met another Nigerian lady in the same brothel in Agadez. A graduate of microbiology, Linda (surname withheld) narrated how she had entered into a fake marriage after her National Youths Service programme (NYSC) in Akwa Ibom State. In her desperation to go to Europe, she had accepted to be one of the wives of a traditional ruler in Ekiti State so she could make the list of his entourage on visit to London. Marriage certificates were provided and wedding photographs arranged. The monarch insisted on consummating the fake union but during preparations for his next overseas trip, she was denied visa.
Yet another migrant who had taken to prostitution was a housewife from Nigeria (names withheld) who said she was a victim of a bizarre marital consensus. A woman in her mid thirties, she claimed that after her husband was retired from the Nigeria Ports Authority (NPA), both of them had agreed that she used a part of his gratuity, which she said was nothing to write home about, to finance her trip to Europe. The mother of four said she had not abandoned her marriage, insisting that she had made it a point of duty to regularly speak with her husband and children on phone. However, she was full of regrets that she had been abandoned in Agadez for almost three months.
The Madame whom she had paid to take her to Europe had turned her back at her, just as the trafficker never disclosed the life-threatening challenges on the way.
As the days rolled by and the reporter went about town seeking a safe travel plan, Olu warned about the activities of rouge drivers and fake travel agencies who arrange to have their vehicles impounded and the migrants arrested in the desert.
That way they pocket the fares but do not have to make the long and arduous journey to Libya. This reporter found out that there are registered transport companies like Sonef, Rainbow and Billet Voyageur that travel under military escort to as far as Arlit, the last town from where migrants can proceed to Tamanraseth in Algeria. Because few migrants can afford to pay as much as CFA150,000, they go for cheaper and more dangerous options. Rebel activities also means that some of the routes are mined. Some months back, a truck carrying illegal migrants was reportedly blown apart by landmine.


•Mayah (lef), and Aliou
One evening, outside a busy drinking parlour called Oasis, this reporter ran into Ugo and Irabor Monday. Both appeared to have aged in so short a time. Their experience in Gao was as bad as the reporter's. With them was another Nigerian called Cosmas. A father of two, Cosmas was known to weep most of the time thinking of his wife and children. He told this reporter that he left Nigeria because he was running away from a debt.?' I convinced my wife that traveling abroad was the only solution but my brother, look at me.
I have been here since April. I made it to Algeria in March but one day I was walking when the gendarmes arrested me and brought me back to Arlit. My plan is to make money and return to my family. I have worked in Dukuru digging salt just to survive. There are lots of Nigerians in Dukuru living like animals. The sub-human conditions in Dukuru are such that if you stay there for only four days, your mother will not be able to recognize you. I have also worked in Bilma salt mine because that appears to be one of the easiest jobs to find. But how much do I make? I am running away from debt but I have left behind those that I love most. I am here suffering because of them. I'll die for their sake.'
•As more people gathered at the parlour, voices inevitably rose in a passionate discussion of African politics. In what appeared to be a Parliament, opinions flew like darts in different directions: 'It is better to be a prisoner in Europe than be a free citizen in Nigeria; at least I'll be sure of three square meals a day… Nigeria is the largest importer of rice and toothpick in the whole world, yet we say we are the giant of Africa… Abacha's son was found with 350 million dollars in his Swiss account. What work did he do to get such money…The money is enough to revive the nation's railway… But what difference does it make recovering any money when the ones recovered before has been stolen by new people. It will still get back to the same Swiss Bank in another secret account…My father once said that life was better under Colonial rule…We need people like Jerry Rawlings and Thomas Sankara to rescue Africans from their leaders…
Across the desert
•On December 12, this reporter was able to secure a place in an overloaded truck going to Dirkou. The driver was a Mauritanian. Through the help of Uhreva, the remaining Naira had been changed to CFA. The Ghanaian Franklin had strongly suggested we visit a marabout to find out what the future held for us. We did. For CFA800, the marabout said he could see no obstacle in our way. While waiting for departure, news reached the reporter that the trafficker Ikechukwu was in Agadez on his way to Libya with eight girls.
This reporter met one of the trafficker's foot soldiers, a Nigerian by name Marcel Uka, who had just arrived from Arlit. Marcel who had lived in Libya for two years said that Nigerian human traffickers operate secret brothels popularly called 'bunkers'.?'These traffickers have the money; so they are able to rent houses in Libya. They bring in these girls and keep them there as their wives. Women don't come out in Libya so the girls remain indoors all the time. It is the man that goes out to get clients; they pay to him and he leads them into his house. The girls are kept there like slaves but the man provides food and everything. After the girls have fully paid back the amount stated in the oath, they are free to work for themselves, but they must also pay the man for using his bunker and for bringing men to them since they cannot step outside.'
It was also gathered that Bini women now take girls through Agadez to Algeria and Morocco. But instead of taking them to Italy like before, they sell off the girls to members of organized crime groups who come from Italy for the illicit trade. It was also gathered that Bini women now take girls through Agadez to Algeria and Morocco. But instead of taking them to Italy like before, they sell off the girls to members of organized crime groups who come from Italy for the illicit trade.
They also sell to older Nigerian women, mostly retired sex workers, who collude with criminal gangs to smuggle the girls into Europe. Ikechukwu, it was learnt, operates his sex house in Libya as a joint business with his wife. Desperate to increase the number of his girls to ten, he was said to have given money to Marcel to trick two girls to detour and follow him to Libya instead of following someone else to Morocco. When this reporter, back in Lagos, called him on phone, the trafficker grunted 'wrong number' and switched off.?Two years ago, one Chinedu Okoro had died in the desert on his way to Libya after he and eight others had each paid N130,000 to a human trafficker, Rowland Chide Nlewedum. Rowland had buried the deceased in the desert claiming the migrant had died of swollen feet. Unconvinced, the victim's family had got the trafficker arrested when he turned up in Nigeria to marry a wife.
We were about 40 passengers, including seven women, crammed onto a truck. Following a travel advice, this reporter was armed with garri, sugar, bread, small honey and five-litre jerry can of water. He also was carrying a sheepskin bag of water inside which was hidden his camera. It was a miracle that Mohammed and his men did not notice the camera during the robbery in Gao. We journeyed from Agadez to Bilma where we saw a salt caravan of over 200 camels; to Achegour and Dirkou. The desert has no roads, no trees, no houses, no signpost, no milestone and no friends. We traveled for four days swinging like a pendulum between extremely hot and extremely cold weather as days turned to night.
There was an unbearable stench as adults urinated inside the moving truck. At least once in a day, we came across carcasses of dead animals, human skeletons and personal items like passports and Bible. Migrants are known to have fallen off the moving truck to their death; some are known to have been attacked by desert snakes and other uncanny creatures and many are known to have died of thirst when the truck breaks down or the driver misses his way. Thankfully none of these happened. But something else did and like most tragedies it happened without a warning. It was a little before Dirkou, after Achigour when the truck was intercepted by desert bandits. After everyone had hurried down, passengers began to bring out their money.
This reporter wasted no time in stripping naked after a few men had done so. The bandits separated the men from the women. Because of the influx of travellers, Tuaregs in the Dirkou region blame migrants for the high cost of food which come from Agadez. They also jealously guard their water wells with guns. For what seemed an eternity, they searched every human openings including anus where some migrants had learnt to hide money. There have been cases of migrants being disemboweled either because the bandit was impatient or simply did not want to suffer the indignities of digging their fingers into that part of the body.
One Nigerian who was found carrying pharmaceutical products, which he had calculated would give him a head start in Libya after he had sold them, was forced by the bandits to swallow two tablets of each of the drugs. The reporter had kept his head bowed and could not say how long the bestiality had been going on. But right before everybody, one of the Tuaregs was raping a Nigerian girl later identified as Rose. She did not cry but lay there in the sand taking it.
We were allowed to continue on our journey but things were no longer the same. Nobody was talking as we continued to Dirkou to Dao Timni to a military post at Madama; across the border into the Libyan town of Tajarhi and finally Al Gatrun. It had taken five more days and the reporter had become very sick. From here, the rest would make their way to Tripoli.
The man who had drunk the medicines did not make it to Al Gatrun. He had become so sick he begged to be brought down from the truck at Dao Timni. There was no waiting, no time for words of sympathy or encouragement as any more minute spent in the desert was more water, more food and more risk.
Rose looked broken and distraught. Her ordeal was too much a prize to pay for any paradise.
The reporter disembarked and handed Juliet Okoro's letter to Ugoh. He was in Libya and saw little point in hitchhiking with others to Sebha and to Tripoli or Benghazi. Every step forward was a further risk. Before the trip, the reporter had visited the Libyan Embassy in Abuja in an effort to make legal his entry into the country. But the Libyan Embassy had been shut for months. The Libyan Ministry of Interior and the Departments of Anti-Infiltration and Illegal Immigration operate over 27 detention centres. The reporter waited till the following day to follow the same transport back to Agadez.