FG stops states from borrowing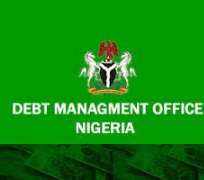 The federal government has stopped states from borrowing from either foreign or local credit windows.
The new Director –General of the Debt Management Office (DMO), Ms. Patience Oniha made this disclosure on Thursda in Abuja when the Edo State Governor, Mr. Godwin Obaseki visited to congratulate her on her recent appointment as the new Director General of the DMO.
Oniha said the decision was taken because there was no longer huge allocation to states at the end of monthly Federation Accounts Allocation Committee (FAAC) meetings "from where borrowed funds could be deducted, hence continuous exposure to new lines of borrowings may no longer be sustainable."
As a result, the component units of the Nigerian Federation have been advised to henceforth imbibe frugality and a new strategic way of fiscal plans and implementation
Oniha lamented that it was unfortunate that oil mineral resources has continued to be the dominant contributor to the Federation Account.
She however advising that States should "deploy new strategic thinking on how to address the financing of their already bloated debt stocks as well as how to generate funds to execute their plans aside from borrowings."
According to Oniha, "previously, we could rely on funds from FAAC and in addition to that we could borrow both at the Federal and at the State levels because there wasn't a challenge. But I think the times have changed. Revenues are under severe pressures, we are still dependent on oil revenues, non-oil revenues are picking up, but that is still a journey."
She noted that what this "means now, and in future, is that we need to do things so much differently, we must be more strategic in the management of public finance so the language I always use in my previous work where I was at the Efficiency Unit is that it's no longer business as usual."
Oniha warned that "we can't collect money from FAAC, borrow, continue and wait until the next month. So at various levels, we need to be more strategic and more creative in the things that we do."
At the Federal level Oniha said the federal government has "initiated several measures to increase non-oil revenue and control cost."
The DMO boss stated that "the law recognizes the States for being responsible for fiscal laws relating to the States, but we decided to partner with them in the belief that Nigeria is one project, hence we should not be looking at the center, we should be looking at the various tiers of governments."
As a result of the federal government's big brother role, Oniha said the "what we did in that regards was to work with the various tiers of the states to have enabling laws , create their own debt managements and then help them work with them through training and other activities to create their own domestic debt data."
Regarding the states' compliance to generating debt data, the DMO boss said "we have major challenges. At the DMO, we have done a lot with the states in terms of assisting in developing their debt data, passing debt laws leading to the establishment of Debt bureaux and so on. As we speak, we have a good understanding of the debt portfolios at the sub- national levels."