ACNPN Has No National Executives, Former Delta Chairman Alleges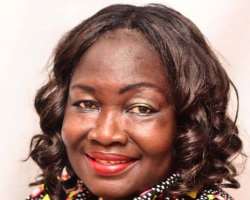 The former chairman, Association of Community Newspapers Publishers of Nigeria (ACNPN), Delta State Chapter, Fidelia Essi has alleged that the body has no national executives manning the affairs of the association.
The former chairman who is the publisher of Isoko Mirror Newspaper purported that since the termination of the Comrade Sotonye Tobi Fulton's-led administration, the apex body regulating the publishing of community newspapers has not had it smooth.
Comrade Essi made this known at the 60th birthday celebration of Barr (Mrs) Mary O Erijo, held in Hotel Valere, Asaba.
The publisher who was a member of the national executive council of the association, stressed that in a decision reached at an enlarged meeting of the National Executive Council (NEC), of the association directed that states belonging to ACNPN should carry out their activities in their respective states pending when election is democratically conducted for national officers.
She emphasized that currently, no coordinator or interim president was appointed by the association to pilot the affairs of ACNPN at the national level, "Nobody has been mandated to act as coordinator or president".
She further said that to place the records straight, confirmation of her facts should be channeled to the former national secretary, Comrade Enoma Omorodion, Publicity Secretary, Joshua Igberase, national auditor, Comrade Victor Christopher, Vice President South-south zone, Elder Walome, Edo State present chairman, Comrade Okhre Ohiria among others.
According to Comrade Essi, ACNPN which is registered with the Corporate Affairs Commission (CAC), is made up of responsible Nigerians engaged in publishing business.
She maintained that "the indigenous publishers under the auspices of ACNPN affords us the association the opportunity of having a better understanding of government programmes and policies and relating same to the generality of Nigerians through our various publications which is the closet source of information to the people".
She commended the administration of the Delta state chairman of the association, Comrade Jude Obiememyego, which came on board on 31st of May, 2017.
She noted that with what she is seeing on ground since the administration assumed office, there are numerous change and progress, adding that members should support the Obiememyego-led administration to strive and achieve its goal.