BBC Somali celebrates its 60th Anniversary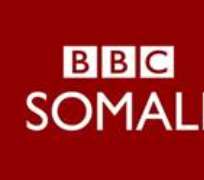 To mark the 60th anniversary of BBC Somali, specially commissioned programming will be broadcast starting today (Friday 14 July).
BBC Somali launched on the 18th July 1957, and now reaches Somali-speaking audiences around the world on TV, online, social media and on radio, where the service began.
This will culminate in an event on the day of the 60th Anniversary (Tuesday 18thJuly) in Hargeisa to announce the winner of BBC Somali's first ever Young Female Poet of The Year Award . Listeners will hear the winning poem as well as special features from the event.
Other content will include:
Interviews with past BBC Somali presenters, looking back at how things have changed since the very first bulletin.

The stories of young BBC Somali social media fans across different Somali regions.

The views of those from Dadaab, one of the largest refugee camps in the world and how Somali content reaches and affects them, especially Baafin (programme about missing people).

Highlights from the BBC Somali 60 years of archives and a look-back at key events that the service has covered.

A live discussion looking at the future of BBC Somali, with participants in Africa and the UK.

A look at culture in the Somali community and how this has changed over the years.
Caroline Karobia, Editor BBC Somali says "We have achieved 60 great years of broadcasting and have made many improvements to keep up with our audiences. This is an exciting time for BBC Somali and with the recent introduction of Somali TV we are looking to engage with our audiences of the future."