DIAMOND BANK PARTNERS INSPIRE AFRICA TO CELEBRATE UNSUNG NIGERIANS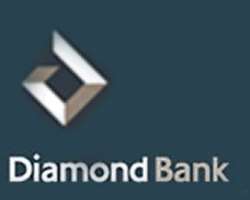 As part of efforts aimed at rewarding talented Nigerians, Diamond Bank Plc is partnering with Inspire Africa Discover to celebrate unsung Nigerians through the unveiling of Naija Diamonds, a 6-part TV documentary series.
The concept, according to the Head of Corporate Communications of Diamond Bank, Mr Charles Udoh is targeted at exploring great potentials from talented individuals who should enrich the society even in the current turbulent time of economic crisis in the nation and the world at large.
Udoh noted that Naija Diamonds is part of its commitment towards giving unsung Nigerian heroes their pride of place in the annals of the country's history.
According to him, the bank's sponsorship remains part of broad initiative to support the growth of the nation by celebrating some unsung Nigerians who have not received the recognition of the society.
He said the programme is also to spur the youths to emulate those who have contributed immensely to the development of the society, either in Nigeria or Diaspora.
Founder of Inspire Africa and Executive Producer of hit talk show Moments with Mo, Mo Abudu, said that Naija Diamonds is created to showcase and celebrate 36 unsung heroes and world class Nigerians whose lifestyles and values serve as a standard for generations to come.