TENSION IN EDO OVER PLOT TO EXCISE LGA FROM BENIN KINGDOM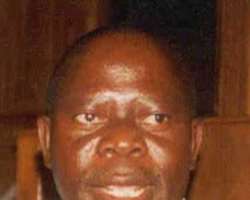 Gov. Oshiomhole
Tension is brewing in Igbanke in Oriomwhon and Uhumwede Local Government Areas (LGAs) of Edo State, over an alleged plot by some politicians from the area to cede the two LGAs to Isan Central district.
The Odunanoba of Benin kingdom, Prince Henry Omorodion from Igbanke on behalf of the communities yesterday raised the alarm over the attempt and cautioned that the move if successful will lead to crisis.
He alerted: 'We have uncovered clandestine plots by some top politicians in the state to move Oriomwhon and Uhumwede to Esan Central and we want to alert the state government and the Oba of Benin that the plan is not acceptable to us.'
The involved LGAs warned that any attempt to move them out of the Benin kingdom would result in them taking drastic action to resist it and 'such action could mean anything because we can't just fold our hands and watch ourselves sold out as slaves.'
'Through this call and petition we urge the Edo State governor, Comrade Adams Oshiomhole and the Oba of Benin to swiftly intervene and halt the plan which would lead to crisis and possibly war of sorts if not stopped.
'We understand that some politicians in our area are behind the plan, but we want let them, the government and the public know that we can't watch anybody uproot us and desecrate our historic antecedents for any reason.
If there should be any plans to re-allocate our place in the political setting of the state, the rules of democracy demands that there should be a plebiscite in case there are divided opinions and the decision of the majority respected. But in this instance, there has been no need for any sampling of opinion on where we want to be and nobody should force us out or into a region, otherwise there will be so much trouble for the people behind the action to handle.'
According to Omorodion, the plot is 'no doubt meant to satisfy the political and selfish interest of those behind it to the disadvantage of our people,' adding that 'we belong to Bini kingdom, we will resist every attempt to drag our people to Esan Central.' He noted that Oriomwhon people are not interested in local politics of false marginalization, stating that they prefer to remain in Bini kingdom.
Omorodion, a businessman and politician, warned those behind the plot to desist from such ambition as 'it will be resisted by both the youths, men and women of all the communities,' giving an adage that 'the tree that does not obey the wind will have its roots uprooted from the ground.'