Suspected Boko Haram Sponsor Freed Under Buhari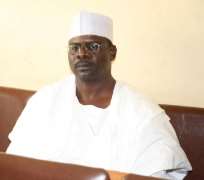 A serving Nigerian senator who was accused of having not only communicated with the deadly terror organisation but also of paying them to send terror threats to government heads to force political decisions, has been freed by a court in Nigeria.
Senator Ali Ndume of Borno state was Tuesday cleared of terrorism charges by Justice Gabriel Kolawole of the Abuja Division of the Federal High Court.
According to the BBC , "an alleged Boko Haram spokesman said Mr Ndume had paid him to send threatening text messages."
The senator was also accused of passing the numbers of Nigeria's then Attorney General Mr Adoke and the State Security Service, SSS to the terrorists as his seized phone records showed, according to the prosecution.
The Threat To Make Borno Ungovernable
SSS' Mr James Inneh told the court as reported from 2012,
"Konduga, in his confessional statement told the SSS that Ndume gave him the phone number of the AGF to threaten him (AGF) that they would make Borno State ungovernable if he did not ensure that the Borno State Election Petition Tribunal gave judgment in favour of the PDP."
Senator Ndume was charged with four criminal counts and violation of Nigeria's anti-terrorism laws however after the case dragged for six-years, his attorney, serially accused of bribing judges , Rickey Tarfa got him off the hook without even opening a defense on the charges on the technical grounds of the Buhari government's prosecution failing to bring other implicated "prominent personalities" who the defendant named in the case, to court or to even bring testimonies from them.
The accused or otherwise implicated persons include former Vice president Namadina Sambo and former Attorney General of the federation, Mr Mohammed Bello Adoke.
The Jonathan government had earlier claimed it used an unknown process it called "state-craft" to investigate these "prominent persons" and submitted the reports of this to the court. It is alleged that the Buhari government has given limitless immunity to prominent persons in the past government.
The Buhari government has recently come under fire for freeing five Boko Haram terror masterminds and also allegedly funding the group over 2 million dollars in negotiations to free some abducted Chibok girls. The funded terror organisation has since reportedly amped its attacks against innocent civilians and state security men and women.
The Buhari government has in the past vexed with the former government for clamping down on Boko Haram terrorists with this headline, "Buhari faults clampdown on Boko Haram members" in theNation of June 2013.
The refusal of the government prosecution to bring in the named "prominent persons" or even statements from them, thereby deliberately tossing the case against the only known and arrested suspected high level sponsor of the group till date raises obvious concerns.
Recently two Borno government officials were allegedly arrested for links with the group but since then nothing has been heard of their cases.
Dr. Perry Brimah; @EveryNigerian; AdvancedNigerian.com
View video on this topic: