NIDO WORLDWIDE COMMUNIQUE: CLARIFICATIONS ON RECENT SALE OF $300M DIASPORA BOND BY THE DMO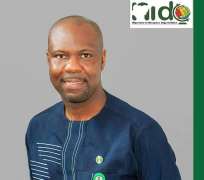 1. Dear Dr. Abraham Nwankwo Director-General Debt Management Office (DMO), our attention has been drawn to your response to many enquiries addressed to your office;
2. We are sure that this was not totally unexpected in view of the many speculations and frustration being exhibited by the Diasporas on the whole issue of this Bond due to what we rightly considered the un-transparent manner this has been managed;
3. NIDO own it as a duty to its members and the entire Diaspora community to clear these issue as it will also assist DMO remove any possible backlash from Nigerians and mistrust in the future which the Diaspora Bonds has now generated
4. Our attention has also been drawn to the many statements that NIDO Leadership were contacted for the implementation of the Diaspora Bonds. The Leadership of NIDO Worldwide wish to equivocally state that this statement is not true. This information is misleading and very unfortunate;
5. NIDO Worldwide Leadership on January 26, 2017 sent a delegation to NASS in Abuja. The House Chairman of the Committee on Diaspora Matters took NIDO delegation under her wing, and provided special briefing on the House Rules, Etiquette and Protocols;
6. Issues relevant to the Diaspora were discussed by the delegation. They include Diaspora Bill, Diaspora Bond for the in-flow of Foreign Direct Investments (FDI) into Nigeria, among other benefits. A workable Diaspora policy that encourage the full participation of the Diaspora and Diaspora voting Right were also discussed;
7. The Senate President, Dr. Abubakar Bukola Saraki pledged to look at all the issues raised by the delegation. He assured us that the Nigerians in Diaspora Commission Bill currently before the National Assembly then would be given accelerated passage to enable Nigerians living outside the country the opportunity to participate in events within the country. Dr. Saraki further pledged that the 8th NASS will work with NIDO and the Diaspora community for the development of Nigeria;
8. The Special Assistant to the Senate President on Print Media, Chuks Okocha, on behalf of the Senate President gave assurance that the Nigerians in Diaspora Bill would be passed as soon as possible and gave March 2017 as possible deadline. This promised was kept and we had long congratulated the 8th NASS for keeping to the promise and for recognizing NIDO as the umbrella organization of Nigerians overseas;
9. Furthermore, on 13th of March 2017, the newly inaugurated NIDO Europe Advisory Board members in company of members of the Executive paid a courtesy visit to Hon. Hon. Rita Orji Chairperson (House of Reps Committee on Diaspora Affairs) to make an official introduction. We used that opportunity to thank Hon. Orji for facilitating the NIDO Worldwide Leadership's visit; and urged her to convey our appreciation to the NASS members for the warm reception, and to similarly urge NASS to facilitate a working relationship with DMO on Diaspora Bond;
10. Hon. Rita Orji Chairperson who had earlier taken a position on the need for the House to require
DMO to work with the Diaspora; especially, the leadership of NIDO reiterated her commitment
to make sure NASS request DMO to work with the Diaspora. To facilitate that the DMO has the
direct contact for the Leadership of NIDO, Hon. Orji at this juncture demanded the list of all
continental executives of NIDO to be forwarded to the DMO;
11. A press release from DMO dated Abuja, March 20th, 2017 was made available on the 27th May
2017 during the NIDO Europe Project summit in Dortmund Germany, by Hon. Rita Orji as part
of her effort to compel DMO to be transparent with the Diaspora Bond. The DMO press release
was subsequently made available to all the continental Chairs, and was also distributed on social
media and Diaspora Forum. It was obvious that this Press release has been in circulation but
DMO did not circulate it to all the embassies or to NIDO leadership until it was almost too late.
This created some anxiety;
12. Not satisfied with the answer, NIDO Leadership quickly contacted the House that the NIDO was
not being carried along as discussed during the two previous visits to NASS. A letter was written
to the DG of DMO from the House of Reps Committee on Diaspora Affairs, with reference to a
memo attached to the Press release, where members of diaspora committee were told that the
registration is still in progress and no question will be entertained till when the conclusion of the
due process is carried out, and that the House Committee will be briefed accordingly. The
response from DMO was that they have travelled for the project and will get back to the house
on return. NIDO Leadership categorically state that they and members of NIDO in the 4
continents did not meet with the DMO delegation during the said travel;
13. It was on good information that DMO sent a memo to the Embassies with a very clear instruction
not to entertain questions from the Diaspora on Diaspora Bonds or attended any meeting called
in that regard. House of Reps Committee on Diaspora Affairs on our request will make the full
document public in the next days. So the statement that Diaspora Associations were given
enough information was very untrue and misleading;
14. When it was obvious that DMO was not dealing with the Diaspora as expected, NIDO
Leadership commenced the process of brainstorming and further consultations with a view to
putting up a quick financial team of experts to professionally work out a roadmap to engage
DMO and the Banks. Then news of the 130% subscription was released to the Media;
15. The assertion therefore that DMO already contacted NIDO Leadership is untrue and
unfortunate. Displaying documents with names of Diaspora members (NIDO) from the House
committee, claiming that they have been contacted is adding salt to injury with intention to
ferment disunity and divide the Diaspora community;
16. NIDO Leadership will be pragmatic with this issue and will examine all options and will not be
drawn into unnecessary controversy with intention to divert from the main issue. We will not be
deterred to continue to professionally engage DMO and with all the relevant agencies for the
issuance of a true "Diaspora Bonds" where all Nigerian Diaspora will be carried along. We count
on all NIDO members and the Diaspora community to support us on this.
Abiodun Ogunsakin
Coordinating General Secretary – NIDO Worldwide
Signed:
Kingsman Chikelu Samuel Adewusi Emenike Ejiogu Kenneth Gbandi
Cont. Chair / Rep Cont. Chair / Rep Cont. Chair / Rep Cont. Chair / Rep
NIDO Africa NIDO America NIDO Asia NIDO Europe