IF I WERE GOV.WIKE I WILL NOT CONTEST THE GOVERNORSHIP IN 2019.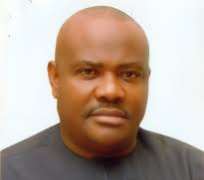 If I were Gov.Wike I will not seek a second term, instead, I will be smart enough to pick a loyal and trusted ally from either the Ogoni block, Etche, Bonny, Okrika, Nkoro, Abua, Ahoada, Kalabari or any other tribe that I will work for to become Governor in 2019.
It is glaring that the salacious lies titivated by the Governor and his men during the 2015 guber campaigns will not work for them in 2019. It appears the people are now more conscious and Rivers people are beginning to recover fully from the sedative these guys injected into the system in 2015.
Instead of being disgraced at the polls in 2019 and cause violence, if I were the Governor I will quietly pick up the Senate form and jejely head to the Senate while I work to make a loyalist the next governor. That medicine man of 2015 is now dead, a new medicine man is in town. Besides, people now know the tricks even better.
If Gov.Wike can do this (not contesting for the governorship in 2019), he will be celebrated forever in the State and we cannot forget him in a hurry, including me. But trust me, greed and sheer pride may not allow the voice of reasoning to prevail.
We do not need a soothsayer to tell us that; Rivers people deserve sane change at the brick house in 2019. This "Change" must NOT be the APC, but any sane and pro-people change is needed.
Governor Wike should wake up and smell the coffee before it becomes late. A house divided against itself cannot stand. The people eye don clear, this time there is no one to show sympathy for. GEJ is not in the race, so he cannot be used as the center of the campaigns.
Wike should pick the Senate form (that is, if he must remain in power).
A stitch in time saves nine.