Ekiti got only N8.8bn as first tranche of Paris Club refund – PDP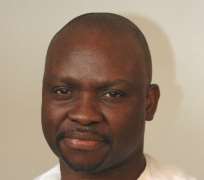 The Peoples Democratic Party (PDP) in Ekiti State has dismissed claim
by the All Progressives Congress (APC) in the State that N9.5 billion
was received by the State as first tranche of the Paris Club refund,
saying that "Ekiti State and the 16 Local Councils received N8.8
billion out of which the State got N5.4 Billion and the Local Councils
got N3.4 billion and no kobo has been received as second tranche of
the refund by any State in the country."
In a release issued on Wednesday by State publicity Secretary of the
party, Mr Jackson Adebayo, the party said Nigerians were aware of the
fact that the Nigeria Governors Forum (NGF) hired a team of
consultants to help secure the repayment of the over-deducted funds
from the Federal Government when the FG was dragging its feet on the
issue.
"It is even an irony that States and Local Councils in Nigeria are
being treated like beggars on the refund of money belonging to them
that was illegally deducted by the federal government. It is sad that
instead of the federal government refunding the money it illegally
deducted with apology to the States and Local Councils, it is the one
giving terms," the PDP said.
The party said it was funny that the same APC that ran the State
aground, plunging the State into the debt that has caused financial
embarrassment to the State during its four years rule is the one
trying to get back to the minds of Ekiti people through false
information.
"Everyone in Nigeria would also recollect that the consultants
collected a certain percentage of the funds released to the 36 States
of the federation and the FCT as consultancy fees and the issue of
consultancy fees became a national issue as the Economic and Financial
Crimes Commission (EFCC) investigated the matter for several months,"
the party said.
The PDP also urged those behind the deliberate misinformation to
endeavour to find out what other States got as against the report by
the Federal Ministry of Finance.
"Lagos State received N14.5 billion while the Federal Ministry of
Finance's report indicated that Lagos State got N16.7 billion," it
said.
The party urged the people of the State to always ignore the lies and
machinations of the APC that is brandishing different figures of the
Paris debt refund to Ekiti State, challenging the mischief makers to
come forward with evidence, particularly and account into which the
fund was deposited.
"Governor Ayodele Fayose has remained transparent in allocations that
come to the State and this Paris Club refund case will not be
different. He has told the workers expressly that when the second
tranche of the Paris Club refund comes, he will call them together,
present it before them and deliberate on how best to defray salaries
owed.
"The governor has assured the workers that he will continue to deal
with them with all honesty and will make frantic efforts to ensure
that salaries are paid," the PDP said.