Dreadful Publisher Emerges Chairman Of ACNPN In Delta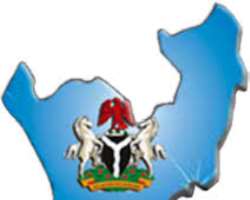 The Association of Community Newspaper Publishers of Nigeria (ACNPN), Delta State Chapter has elected new executives that would run the affairs of the association for next three (3) years.
Those elected are: Comrades Jude Obiemenyego, Chairman, Sir December Gboru, Vice Chairman, Janet Wojuola, Secretary, Nnadi Odiwe, Treasure, Alaska Ekele, Financial Secretary, Sir Eboagu Cyprian, Publicity Secretary, Dave Onyia, Organizing Secretary and Segun Asere, Provost 1.
According to the Chairman, Obiemenyego in his acceptance speech, thanked God for using the members to vote him as chairman of the association and promised to run an all inclusive government where member interest would be paramount.
He said that he would ensure that all the privileges and rights belonging to the association would be duly exploited for the good of members.
Obiemenyego further said that accountability, transparency, equity and fair play would be one of the focused points of his administration, stressing that he needs the supports of every member to succeed.
The chairman also maintained that through information dissemination, the association of Community Newspaper Publishers of Nigeria was founded as an umbrella body of all Community Newspapers in the state.
Obiemenyego revealed that the association was registered with the Corporate Affairs Commission and have been working assiduously to further integrate members into mainstream of informing massive grassroots leadership on development issues.
The chairman emphasized that serious efforts have been made to dissuade the youths from social vices capable of truncating the progress and development of the state.