I SAW HELL DURING MY KIDNAP ORDEAL -HON. GARBA UMAR-DURBUNDE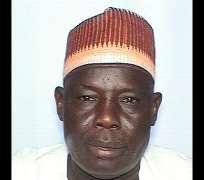 The House of Representative Member, reprsenting Sumaila/Takai Federal Constituency of Kano State, Garba Umar-Durbunde has narrated his excruciating ordeal in the hands of his abductors on Tuesday.
Recall that unknown gunmen on Tuesday intercepted and kidnapped the lawmaker in Jere area along the Abuja-Kaduna road while driving to Kano from Abuja for an official visit.
Honourable Umar-Durbunde who was released on Wednesday night after paying a sizeable ransom which he refused to disclose. However, rumours has it that he mayhave parted with ten million naira for affect his release. He narrated a near death experience he encountered with his abductors.
According to him, kidnappers numbering about 14 who were deadly armed with deadly weapons like AK47 and other traditional weapons threatened to slaughter him if he refuses to comply with their demand. In his view, he would have been killed by the fierce and angry looking kidnapers if not for the prayers of his family and his entire people.
Narrating his experience to newsmen, the lawmaker said "I spent over 21 hours with them and they released me about 7.30pm which I believe was the prayers and Good job of our security agents in the country that lead to the success of my freedom from the kidnappers".
Durbunde said "when they kidnapped me, I travelled with them for about four hours into the bush in different locations which I could'nt recorgnize because they blind folded me. Later, I encountered 14 of them who were armed to teeth and ready act. It was terrible experience for any body to witness".
Narrating further, he said that as soon as he was taken, they threatened to kill him if he refuses to cooperate as manifested in their body language.
The lawmaker revealed that the moment the kidnappers pulled him out of his vehicle, they saw his red cap and concluded that he was a political associate of a former governor of Kano State, Rabiu Kwankwaso and they went further to ask him if he was a Kwankwaso's ally and he replied "yes".
Admitting that ransom was paid, the lawmaker refused to disclose how much changed hands but he confirmed that the money was paid, though the kidnappers demanded 60million naira, it was reliablly gathered that 10million naira was paid to the kidnappers.
Though i was unharmed, i had to undergo immediate medical check-up after i was released because of the psychological trauma i faced in the hands of the kidnappers, my brother, I thank God that I am now stable because I have seen hell with my eyes, but i must tell you that on Wednesday I couldn't sleep.