Nigerians at home and Diaspora set to Transform Nigeria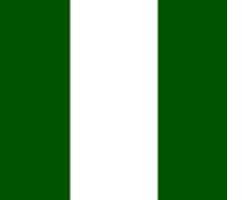 Nigerians from all walks of life at home and abroad have come together to create an organisation the aim of which is to motivate Nigerians by creating awareness in the populace that they are in control of the leadership of their country, Nigeria.

They have formed an organisation called the Transform Nigeria Movement

In order to achieve this noble objective, Transform Nigeria will set out to enlighten Nigerians with the sole aim to empower the people to think positively about developing a new type of leadership and followership for Nigeria, thereby creating the leaders of tomorrow and introducing new ways of thinking for Nigerians.

Already the group has more than 2,500 members on facebook, a core leadership of 100 men and women based all over the world including the United States of America, United Kingdom, Nigeria, Italy, Ecuador, and Italy among other countries with a further network of about 12,000 Nigerians connected online around the globe.

STATEMENT:

"Starting now, let's take up in our own lives the work of perfecting our union, let's build a government that is responsible to the people and accept our own responsibilities as citizens to hold our government accountable" --- Barack Obama

Transform Nigeria envisions a Nigerian society where there is a positive change in the consciousness, orientation, and world view of all Nigerians.
We believe that a well informed populace will be motivated to positive action. Nigerians have been dormant for a long time; it is our responsibility to awaken them from slumber by informing, educating and enlightening the youths on what truly goes on in Nigeria.
Our goal is to entrench good governance, hold our leaders accountable and rid Nigeria of corruption by getting Nigerians to engage in governance, expose and report corruption wherever they see one.

How to achieve these aims

The drive to transform Nigeria will start in the grassroots across all states of the country and in all Nigerian Diaspora communities abroad. The model of operation of Transform Nigeria Movement will be a combination of a village style town square meeting and a modern day "Tea Party" meeting.
It will be a quiet and peaceful but effective revolution that will involve all Nigerians of goodwill - to create the biggest online Movement in Nigeria where Nigerians, especially the youths will come together in one forum to chart the way forward for our country.
We intend to create a dynamic Movement using 21st century Solution– the internet, emails, text messaging and hand bills - to tackle our age-long problems.
We would be able to create software to automatically send news to the emails and phone numbers of registered members.
Particularly we will:
1. Create Transform Nigeria Groups in the 36 states of the Federation including the FCT, Local Government Areas, Wards and Villages and in all the Universities, Schools and Colleges.
3. Generate publicity in Radio, TV, Newspapers and hand bills to be distributed regularly in Schools and Universities, L.G.A, wards and villages.
4. We will plan activities that will allow all members from all regions and groups around the country to get to know one another and with time travel around the world to observe and learn from other democracies.

Conclusion

Our Manifesto and constitution will be available to every member and prospective members to enlighten them on the aims and objectives of the organization. Every member will be expected to live up to the high standards expected of the future leaders of the country.
This is socio-political, non-partisan, unbiased, neutral organisation. It is not a political party, neither are we affiliated to any political party. Every Nigerian is welcome.
We are calling on every Nigerian; teachers, youths, students, workers, traders and artisans. Indeed every Nigeria with an email address – let us mobilise for the betterment of our country and to reshape our country's polity. Together we will create the Nigeria of our dreams.
This is a very long journey, but today we take the step towards changing the course of the ship of the Nigerian State.

Three places where you can join the Transform Nigeria Movement

1. www.yourgovt.com
2. Facebook
3. http://groups.yahoo.com/group/Transform-Nigeria/

Signed:

UNITED STATES OF AMERICA
1.Nicholas Agbo - Oakland California; 2. Dr. Anthony Afolo - New Jersey;
3.Ezinne Anyanwu - Texas , United States; 4.Emmanuel Ohai - Atlanta
5.Modupe Odunsanya - Illinois , United States; 6.Paul Adujie – New York
7.Noyo Edem– New Jersey; 8.chijioke akunyili - Los Angeles
8. Acho Orabuchi - Texas

UNITED KINGDOM
1.Ikhide Odion - Aberdeen; 2.Adeniyi Adeleke – London
3.Ifeoluwa Adebayo – Reading; 4.Gbenga Shadare – Nottingham;
5. Chinedu V. Akuta – Leicester; 6.Tochi Godwin Ekwuogo - Swansea
7.Chukwunonso Ngwu - Coventry

NIGERIA
1.Nnenna Iwuanyanwu – Lagos; 2.Acho Orabuchi;
3.Nathan Jonah- Kaduna; 4. Akin Lawanson - Ile Ife
5. Emeka Nwachukwu - Lagos; 6.Oluwatobi D. Adelaja - Lagos
7.Favour Afolabi – Lagos; 8.Abba Anthony - Kaduna
9.Phillip Nwaochei - Asaba; 10.Akeju A. Aike – Warri
11.Akeju Akintomiwa Aike – Warri; 12. Kalu Awa – Port Harcourt
13.Akeju Akintomiwa Aike – Warri; 14.Peter C. Njoku – Enugu
15.Okwenna I. Hons - Kano; 16. Sandra Yakusak – ABU, Zaria
17.John Luka – Kaduna; 18. Julius Dariya – Kafanchan
19.Stephen H. Hassan; 20. Ayuba U. Kalba - Abuja
21.Ronke Doherty - Abuja; 22. Kayode Ajulo - Abuja
23.Lawal Ishaq;

EUROPE
1.Afolabi Shola – Helsinki, Finland; 2.Isaac S. Oyebola - Treviglio, Italy
3.Ambrose Obimma - Frederiksberg,Denmark; 4.Demilo Grant - Halmstad , Sweden;
5.Rufus Oteniya – Milan , Italy; 6.Cyril Oriafoh

OTHERS
1.Akinyemi Adeseye - Cuenca, Ecuador
2.Razi anka – China;
4.Adigun Mathew - Empangeni, South Africa
5.Nnamdi Nna– Burkina Faso