Consumer Sue Abuja Electricity Distribution Company For 100Million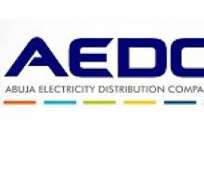 An Abuja based media practitioners, Adewole Kehinde, Publisher of Swift Reporters has petitioned the Nigeria Electricity Regulatory Commission, Consumer Protection Council and the Minister of Power and sued Abuja Electricity Distribution Company for N100million damages over illegal disconnection of his electricity.
In a press release made available to the media on Sunday, Adewole said the Abuja Electricity Distribution Company came to his house on Friday, 19th May, 2017 to cut off the cable over outstanding owing AEDC.
"I went to their office to pay the N10,000 outstanding with N2,000 reconnection fees on Friday, 19th May, 2017. I was told by one of the AEDC Engineer in the office to give them a copy of my payment slip with my phone number so that they will call me to reconnect me back immediately.
"I went back home waiting for them to reconnect but unfortunately, what the office did was what I called 419 by collecting reconnection fees without connecting me back till now"
"I put several calls to the AEDC Customer Care but they became helpless as they couldn't even get across to the Karu Area Office Manager to prevail on him to reconnect me back.
"It is high time we consumer rise up to the challenge to sue Abuja Electricity Distribution Company for fraud because they obtained money without rendering the services paid for hence my decision to sue them for N100million damages caused family.
"This will make the Abuja Electricity Distribution Company enlighten their staff that they don't have any right to cut away customers cable without notifying them in any form of their debt.
"Electricity consumers are the most cheated on the country and I am using my case to put a stop to their fraud once and for all.