BBC Africa Debate asks: What will fix Africa's air transport?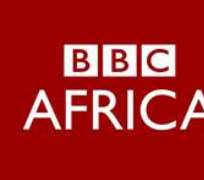 This month BBC Africa Debate will be in Accra, Ghana, to discuss how best to provide safe, efficient and affordable air transport across the continent.
Air travel in Africa can be a challenging and expensive affair. Often the quickest route from one country to another, even over relatively short distances, is via Europe. That comes at a high price, for travellers and businesses, Africa's economies, and for the environment.
Many airlines in Africa have a poor reputation, with passengers experiencing delays and poor customer service.
Presenter, Nancy Kacungira will be joined by a local audience and expert guests include Ghana's Minister for Aviation, Cecilia Dapaah; the CEO of Ethiopian Airlines, Tewolde GebreMariam, a representative from the Africa Union and an aviation expert. The recording will take place on Weds 24th May. They will be asking: if Africa needs a revolution in the skies, who is going to lead it?
The programme will be available to hear on Friday 26th May at 1900 GMT on the BBC World Service, here: BBC Africa Debate . Listeners from across the continent can join the discussion by using the hashtag #BBCAfricaDebate on social media.
Also - the BBC's audience on facebook, twitter and radio will share some of their experiences of the worst journeys across the continent and we will hear from some of the pioneers who are trying to bring change to African skies.