Osun Govt warns Hoodlums against attack on State Traffic Marshals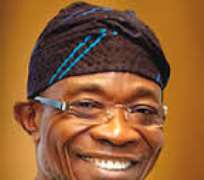 The Osun State Government has issued a warning to hoodlums against attacking the state traffic marshals.
The Government condemned in totality what it described as barbaric, the action of some hoodlums who allegedly attacked the volunteers of the state's Traffic Marshals at Ola-Iya Junction, Osogbo Osun State last Thursday.
This was contained in a press release issued and made available to Journalists in Osogbo, the state capital over the weekend by the Acting Executive Secretary of the State Transportation Office, Engr. Wahab Olayiwola Ibrahim.
The statement that warned the hoodlums said the government will not condone any act capable of truncating the relative peace in the state.
Ibrahim, who described the volunteers of the state's Traffic Marshals as government representatives that are working towards ensuring accident-free on the major roads in the state, said it is clear that government, motorists and other road users relied heavily on them when it comes to free flow of traffic.
According to Ibrahim, "Having Traffic Marshal on the roads in the state is not to create hardship for the people as this was designed for the betterment of all and sundry.'
The Acting Executive Secretary in the state transport department warned people to desist from dealing with touts whenever they want to obtain their motor and motorcycle's documents.
Ibrahim, said the Administrative Officers representing the State Office of Transportation have been attached to all Licencing Office across the state for the purchase of Electronic Automation, E-Proof of Vehicles and Motorcycles Number plates.
"Some of the benefits of the E-Proof are numerous. Some of them are, Electronic Proof of Ownership, Electronic Proof of Change of ownership, Electronic proof of change of renewal and Herkney Permit among others." Ibrahim added.
The Office of Transportation boss who commended the state governor, Mr Rauf Aregbesola for introducing the new E-Proof policy, said the idea was to have a standard vehicle and motorcycle documents.
He said the development would also assist to eliminate forgery of both vehicle and motorcycle documents in the society