Kano government orders immediate trial of rapist of 6-month old child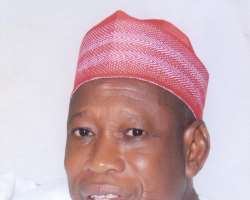 Kano State Government has ordered the immediate trial of suspected rapist of a six-month old girl both suspect and victims whose names withheld.
According to the kano state Commissioner for Information, Youth and Culture comerade Muhammad Garba said Governor Abdullahi Umar Ganduje, has already directed the ministry of justice to expedite the trial of the suspect in accordance with the dictates of the penal code as amended and Suspect May Get Life Imprisonment, If Found Guilty
Muhammad said the government was deeply saddened by the rape story of a six-month-old baby girl, adding that whoever is involved in the sordid sexual crime will be brought to book.
He noted that the despicable act, which is alien to religious dictates and cultural values, was indicative of how brutal and inhuman, perpetrators of such heinous crimes have become and therefore deserve nothing less than punishment proportionate to their crimes.
Under the relevant provision contained in the Kano State Penal Code Amendment Law referred to as the Principal Law as amended under Section 283, Whoever commits rape shall be punished with imprisonment for life or for any lesser term not below fourteen years and shall be liable to a fine of two Hundred Thousand Naira (N200, 000) and in addition thereto be required by Court to pay compensation to the victims Muhd Garba said.