The Fire of God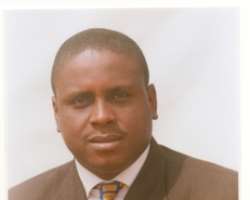 "For our God is a consuming fire." Hebrews 12:29
"I baptize with water those who turn from their sins and turn to God. But someone is coming soon who is far greater that I am - so much greater that I am not even worthy to be his slave. He will baptize you with the Holy Spirit and with FIRE." Matthew 3:11
"So one night the King of Aram sent a great army with many chariots and horses to surround the city. When the servant of the man of God got up early the next morning and went outside, there were troops, horses, and chariots everywhere.
"Ah, my lord, what will we do now?' he cried out to Elisha. 'Don't be afraid!' Elisha told him. 'For there are more on our side than on theirs!' Then Elisha prayed, 'O LORD, open his eyes and let him see!' The LORD opened his servant's eyes, and when he looked up, he saw that the hillside around Elisha was filled with horses and chariots of fire." 2 Kings 6:14-17.
Another weapon of our warfare that we want to discuss here is the Fire of God. The Fire of God is a terrible 'Weapon of Mass Destruction' that God has provided for the Christians against the enemy. But unfortunately, the church is not making adequate use of this spiritual lethal weapon. Yes, I call it 'Weapon of Mass Destruction' (W. M. D) because it is sure deadlier than the nuclear, atomic, leaser and hydrogen bombs of this world.
You cannot relate with God for a reasonable period of time without noticing that fire is an indispensable attribute of his presence and actions. In the bible, you will always see fire being associated with the presence of God. For example, Leviticus 9: 24 said that,
"Fire blazed forth from the LORD'S presence and consumed the burnt offering and the fat on the altar."
Start using the Fire of God as a weapon against your enemies. Use it often in your prayers and spiritual warfare. Satan and his demons are so afariad of it. We will continue on it next week. God bless!
Rev. Agbo is the author of the books Power of Midnight Prayer, Breaking Generational Curses: Claiming Your Freedom, Sex Toys: Good or Evil? Website: authorsden.com/pastorgabrielnagbo E-mail: [email protected] Tel: 08037113283
Disclaimer:

"The views/contents expressed in this article are the sole responsibility of the author(s) and do not necessarily reflect those of The Nigerian Voice. The Nigerian Voice will not be responsible or liable for any inaccurate or incorrect statements contained in this article."
Articles by Gabriel Agbo