No cause for alarm of Buhari's health: Presidency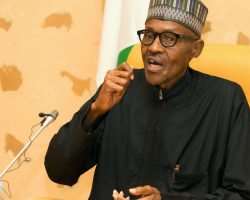 The Presidency on Thursday told  Nigerians that there is no need for apprehension over the health of our President, Muhammadu Buhari.
Concerns over the President's health grew after the president failed to show up for the Federal Executive Council meeting in Abuja on Wednesday. Nigerians who have seen less of their president since his return from medical sojourn in UK in March were alarmed at the development, which meant that the the President's situation might be more than his minders would let the people know.
The Presidency however dismissed the concerns being raised in the media, insisting that the president  was recovering.
The  Senior Special Assistant to the President on media, Malam Garba Shehu,  said in a statement in Abuja that the  President's absence at the Federal Executive Council meeting of Wednesday, April 26, was a last minute decision.
"Otherwise, the cabinet and the public might have been alerted in advance. As eager as he is to be up and about, the President's doctors have advised on his taking things slowly, as he fully recovers from the long period of treatment in the United Kingdom some weeks ago.
"President Buhari himself, on his return to the country, made Nigerians aware of the state of his health while he was in London. Full recovery is sometimes a slow process, requiring periods of rest and relaxation, as the Minister for Information, Lai Mohammed, intimated in his press briefing after the FEC meeting on Wednesday.
"Despite his lack of visibility, Nigerians should rest assured that President Buhari has not abdicated his role as Commander-in-Chief of Nigeria.
"He receives daily briefings on the activities of government, and confers regularly with his Vice President, Professor Yemi Osinbajo.
"His private residence, in which he has been spending the majority of his time recently, also has a fully equipped office.
"God is the giver of life and health. We are grateful that He has seen our President through the worst period of his convalescence in London.
"We are thankful that the President has passed a number of benchmarks already. We pray that God continues to see him through this period of recuperation."
Buhari had stayed in the U.K. for more than seven weeks earlier this year as he received treatment for an undisclosed ailment, with many Nigerians apprehensive about the smooth operations of the government with a president that was that sick.
He returned to Nigeria on March 10, but is expected to fly back to London for further care, the presidency said earlier in April, without specifying when he would travel.