CJN, OTHERS ASK JUDGES TO UPHOLD WOMEN'S RIGHTS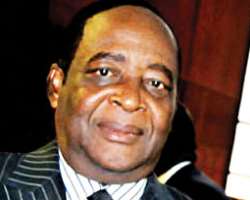 The Chief Justice of Nigeria, Justice Aloysius Katsina-Alu; Administrator of the National Judicial Institute, Justice Umaru Eri and the presiding justice of the Court of Appeal, in Benin, Justice Amina Adamu-Augie and others Justices on Monday called for a strict adherence to laid down conventions which protect the rights of women.
They jurists spoke in Abuja at the opening ceremony of the eighth edition of a workshop titled: 'Jurisprudence of equality Programme with the theme: 'Promoting gender rights and equality in Nigeria.'
The workshop was jointly organised by the United Nations Development Fund for Women, the National Association of Women Judges in Nigeria and the National Judicial Institute.
In his address, Katsina-Alu stated that the programme was designed to highlight the peculiar circumstances of women and other vulnerable groups against the background of religious beliefs, traditional conceptions and cultural misconceptions.
The CJN said, 'There is no gainsaying that women are human beings and partners in progress with the men in issues of national growth and development. They should be given the opportunity to achieve their full potential.'
The CJN also drew public attention to Section 42 of the 1999 Constitution; the Universal Declaration of Human Rights (1948); the African Charter on Human and Peoples Rights (1981); and the Convention on the Elimination of all forms of Discrimination Against Women (1981) which provided for the protection of women and other vulnerable groups.
He said, 'At this juncture, I would like to reiterate that these laudable provisions of the law should not be treated with levity as all human beings are entitled to be treated with dignity.