KANO STATE POLICE COMMAND WARN CITIZENS OVER RAMPANT DEATH OF PRIVATE CARS OWNERS ESPECIALLY DURING HEAT SEASON.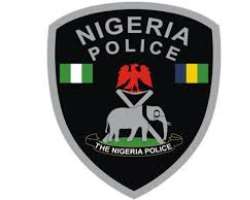 THE KANO STATE POLICE COMMAND URGE THE GENERAL PUBLIC TO BE MINDFUL AND CAREFUL OF PARKING AND SITTING AND SITTING INSIDE THEIR CARS WHILE THE AIR CONDITIONING SYSTEM IS ON.
CP RABIU SALISU NARRATED THAT NOT LESS THAN ONE MONTH IN KANO SIX OF THE SIMILAR CASES LIKE THIS HAPPEND IN SOME DIFFRENT LOCATIONS IN THE STATE SO OUR WORK IS TO PROTECT THE LIVES OF OUR DEAR KANO CITIZEN AS WELL AS NIGERIA SO WE ARE WARNING THE GENERAL PUBLIC THAT THEY SHOULD BE CAREFUL.
THE COMMAND PUBLIC RELATIONS OFFICER MAGAJI MUSA MAJIYA URGE THAT PEOLE OF THE STATE THEY SHOULD REPORT ANY SUSPECIOUSE ACTIVITIES OR MOVING CAR WHERE NECESSARY.