CAN NIGERIA'S CAPITAL MARKET SUSTAIN GLOBAL INVESTORS RATING?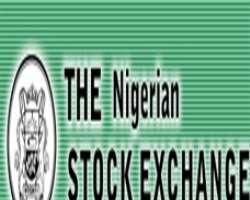 The Nigerian Capital Market (NCM) was recently adjudged the fastest recovering market in the world. The indicators that formed the bases for the status, according to a financial analyst, stemmed from the innovations and reforms being put in place by the regulators to restore market confidence.
However, investors are saying that they have not seen the figures that gave the NCM the status so celebrated. But opinions of most investors are that since the market has not maintained a resilient stability, it is not right to adjudge if investors' toast more, so as stocks continue to plummet.
Cheap valuations, growing liquidity and the prospect of strong economic growth make Nigerian stocks an attractive bet, emerging markets-focused investment house, Renaissance Capital declared.
Russia-based Renaissance has over the past year raised its allocation to Nigeria to 39 percent of its $100 million sub-Saharan Africa fund, from a low of 24 percent last January, the fund's manager David Damiba told Reuters. 'In 2010 and 2011 it's all going to be about Nigeria. It's the biggest market and also the cheapest,' Damiba said. 'You can see huge valuation gaps between Kenya and Nigeria. Kenyan stocks trade in the mid-teens on a price-earnings basis while Nigeria still is in the single digits.'
Nigeria's 150 million population, a recent banking sector shakeout and healthy economic growth — which the World Bank forecasts at almost 5 percent this year — are also factors in its favour, along with near zero debt and $40 billion in currency reserves, Damiba added. He declined to name stocks, citing the market's relatively low liquidity, but is bullish on prospects for food producers, brewers and infrastructure plays, including cement makers. 'Demand is so massive for everything; the manufacturers just cannot keep up. Capacity is the challenge,' he said.
'Company earnings are growing at around 25 percent just on the basis of demand.' Damiba is also 'selectively bullish' on Nigerian banks, which underwent a huge crisis before a central bank bailout last July. Banks make up 60 percent of the stock market.
'Banks were the darling sector in Nigeria in 2006-7. Now they are the comeback story,' he said, noting the sector trades at 0.7 percent of book value and returns are likely to rise over the next year.
The director general of the Securities and Exchange Commission (SEC) Arunma Oteh had on Monday at the Nigerian Economic Summit Group (NESG) policy dialogue commended growth prospects of the Nigerian capital market.
According to Oteh, the improvement in the market had been driven by a number of factors including the anticipation of the establishment of the Asset Management Corporation, various regulatory actions and reforms which are improving financial disclosure, transparency and governance of financial institutions and listed companies and drop in rates which are encouraging portfolio shift.
'The SEC welcomes these developments which have provided some succour to an obviously traumatized investor community and restates its commitment to work relentlessly towards restoring investors' confidence and the full recovery of the Nigerian capital market,' she stated. She stressed that the commission would focus considerably on investor protection and the restoration and sustenance of investors' confidence in the market.
Speaking on how to make Nigeria a world class capital market, Oteh said: 'No doubt, investors will feel protected and confident to participate when a market is perceived as fair, efficient and transparent with a strong enforcement regime. The SEC is committed to building a market which displays such internationally recognized characteristics.'
Similarly, Ike Chioke, managing director of Afrinvest West Africa Limited noted that Nigeria is currently among the best global market in terms of returns on investment and has greater prospect in the current year. Femi Lawal, a Lagos-based stock broker however, observed that RenCap is always 'over rating our market higher even when it not supposes to be. Yes our market is rebounding and has better prospects going forward but as CBN governor said we need to temper it all cautiously as the market is getting ahead of its fundamentals' Price-to-book compares the price of a stock with the value of the company on its balance sheets.
Renaissance has made a big push into sub-Saharan Africa in recent years and has offices across the continent. Last year it was one of the top dealmakers in Africa, executing 18 transactions in 10 countries.