NANS was designed to fail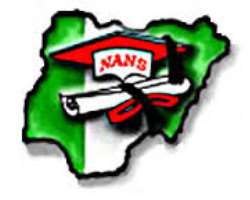 Few days ago, Barrister Abdul Mahmud a former president of National Association of Nigerian Students (NANS) between 1990-1991 ignited debates on the social media about the rot in NANS, making reference to the ugly revelation that came out in the Dino Melaye's certificate saga.
The respectable legal practitioner touched on several interesting issues I cannot begin to address, but what interests me more was his conclusion in the write up.
He said, '' One thing we must take away from the Dino Saga is to return NANS to those starlets I meet each time I visit our campuses. NANS should not become the retirement association of old men and never-do-well.'' I agree with this conclusion in totality.
From the tune of the write up, Abdul Mahmud painted some generations of NANS leaders as lions, while describing others with not too interesting adjectives and some out rightly ignored. This didn't go down well with a lot of senior comrades, particularly Baba Aye another distinguished comrade. I quietly followed the debate between both of them and I find their engagement very rich and eye opening. In their heated engagement, the old NANS practically came to live again and we read about the ideological blocs, cadres, PYMN, Stalinists and some so called retrogressive forces. Many of this generation's NANS leadership have never heard anything about those things.
Also, to pinpoint the era that defined the death of NANS, Abdul Mahmud and Baba Aye disagrees. In the words of Baba Aye, '' the split of 1995 was fostered by former NANS leaders (including Abdul Mahmud) playing on the ignorance and distraction of activists at the Jnue 20, 1995 Special Conference turned "Senate meeting" at Makama Hall, Unilag. This moment, according to Baba Aye marked the death blow for what NANS was''.
However, Abdul Mahmud argues that, ''those sectional ideological groups that thought they were fighting PYMN and the Stalinists by aligning with retrogressive forces, captured and handed NANS to the state. They should just go and bury their heads in shame. For me that "marked the death blow" of NANS. He said.
From my understanding of the debate, different ideological blocs within NANS are not only working to reform the society through their own ideology, they are also working, partly through sponsorship of one imperialist power or the other, and others to hand over the organization to the state agents. We the young ones can't truly understood what went wrong, as different ideological blocs continued to accuse each other of handing over NANS to the state.
Furthermore, the debate between Abdul Mahmud and Baba Aye wasn't the only important one. The most eye opening revelation that practically revealed what led to the death of NANS was the debate between Abdul Mahmud and Abubakar U Kari. In that engagement, the fact that NANS was never designed to succeed came to fore.
Many NANS old comrades are quick to relay news of the good old days, blaming the new generation of NANS leaders of lacking in courage and ideology, but having carefully followed the debates between both respected figures, my take home from the debate was what led to the death of NANS. The simple truth is that, the old comrades, who prided themselves as symbol of the struggle, killed NANS before handing over the coffin to the younger generation burial. But again, they didn't kill NANS per se, the organization was not structured to succeed due to the segregation and lack of unity of purpose, even in its most active days.
The first time I ever heard about certain ideological divides in old NANS was from Comrade Gbenga Olawepo-Hashim. My understanding of such divide, as I understood it from his explanation wasn't destructive. I saw ideological blocs more as contending global ideologies, which seems appealing to different caucuses of organizations in Nigeria. I also understand that when the need for solidarity and joint action arises, all ideological groups tend to unify their forces to achieve a common purpose. This was my previous view of the different blocs. However, what I understood from the engagement between Abdul Mahmud and Abubakar U Kari tells me that those ideological blocks serves more destructive purposes than anyone had imagined.
Talking about the blocs, Comrade Abubakar U Kari explained that, '' I was recruited into P Y M N, but was persuaded by Soetan and others that it was undemocratic and anti-democratic. I opted out, but refused to join D S M, M23M and others. He added that, Yes, under P Y M N, leaders were imposed, communique of meetings were issued before the meetings themselves took place, some senior comrade in Lagos claiming to be a socialist but hobnobing with and being funded by Western imperialists, was pulling the string. Tutelage under Gbenga Olawepo reaffirmed my resolve.'' Comrade Kari said.
Additionally, comrade Abubakar made the most shocking revelation when he said, besides, the same P Y M N comrades in the legal and human rights community, abandoned and betrayed our struggles to return to school. We were rescued by "non-alligned" comrades. He concluded.
However, in the most indicting response, Abdul Mahmud queried, ''How could the Stalinists PYMN have rescued you folks, having accused them of being imperialists? Yes. As a young lawyer I chose not to defend those on the other side. Those of your guys democratically elected as NANS leaders abandoned you guys.
In a probing response, Abubakar U Kari asked, ''so you guys chose who to assist? Your idea of human rights activism is weird, indeed. By the way, Gbenga Olwepo and Gbenga Komolafe quit your P Y M N and publicly denounced its tactics!
To imagine that the old NANS, which prided itself as fighting for democracy was itself anti democracy in practice was shocking. To make it worse, anyone who disagrees with such undemocratic posture within the organization is seen as working for the retrogressive forces or aligning with the bourgeois. Certainly, no organization that seeks to have a bright future is structured in that manner.
Abdul Mahmud justifies the reason for abandoning comrades in struggle simply because they belong to the forces asking for democracy be practiced in the pro democracy NANS. In his own words, '' As a young lawyer, I chose not to defend those on the other side.''.
If this is how the old NANS looks like, certainly, those who continued to accuse the new generation of killing NANS are being economical with the truth. A NANS which abandons comrades simply because they belong to another camp is a dead NANS. A Nans that sees those promoting democratic practices within the organization as enemy is a dead Nans and a segregated Nans is a dead NANS. It was not designed to succeed. The coffin handed over the younger generation has now been buried; it's time to allow it rest in peace. Let a new sun rise.
Disclaimer:

"The views/contents expressed in this article are the sole responsibility of the author(s) and do not necessarily reflect those of The Nigerian Voice. The Nigerian Voice will not be responsible or liable for any inaccurate or incorrect statements contained in this article."