TRADERS PROTEST IN IBADAN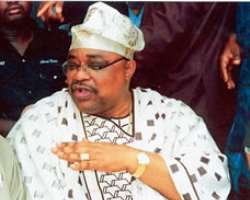 Gov. Akala
Over 10,000 foodstuff traders at the Bodija International market on Friday staged a peaceful protest over poor sanitary condition of the market. Protesting under the aegis of Foodstuff Traders Association and made up of traders from all the major ethnic groups in the country, the traders gave the government a seven-day ultimatum to evacuate filth around the market and rehabilitate its access roads.
President of the association, Alhaji Musiliudeen Olalekan Azeez, told journalists shortly after the protest: 'Should the state government fail to meet our demand within seven days, we would be forced to shut down all the foodstuff market in the state.'
He claimed that 'despite over N5million yearly remittance to the state government coffers in form of rent and payable by over 3,000 shop owners in the market, the government has not deemed it fit to rehabilitate the roads in the market after series of negotiation and appeal.'
According to him, 'there has not been any motorable road since the inception of the market in 1987 and the roads that were rehabilitated in 2010 are now in very bad shape, making the traders from the north and other parts of the country to refuse to bring their goods to the market.' Azeez added that no fewer than six long vehicles had fallen as a result of the bad state of the roads, while goods worth several millions of naira were destroyed.
The chairman of the Hausa community in the market, Alhaji Garuba Uwa, warned that unless something was done, many traders from other parts of the country might be forced to leave. Mrs Helen Muoka, while also speaking on behalf of Igbo traders in the market, said it had been difficult for traders to bring goods to the market as a result of bad roads.