DONALD DUKE WOOS NOLLYWOOD , MUSIC STARS FOR 2011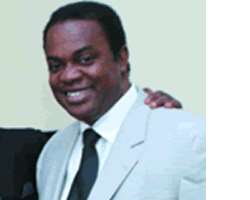 Donald Duke
Just like President Barrack Obama did in the last election in United State riding on the wings of entertainment and technology to reach out to voters, Donald Duke, the former governor of Cross River State is also toeing that line.
The former governor last Sunday held a meeting with the who is who in entertainment sensitizing them on the need to enlighten the general public on registering and voting.
Though the handsome ex-governor did not tell the celebrities that he would be contesting come 2011 but the handwriting was clear on the wall.
The celebrities which included 2face Idibia, Ruggedman, Omotola and others left convinced that they need to start playing ambassadorial role for democracy.
Not long after, the ex-governor surfaced on the social network , Twitter dishing out quotes that point to the direction that come 2011, Goodluck Jonathan will have a battle-ready Duke and a legion of entertainment stars as opponents.
Rugged Man too was busy on Monday and Tuesday telling everybody on Twitter to go register and vote. Regarding whether Duke shared money on the day, Showbiz Now can confirm that no such gift exchange hands.
During his tenure as governor of Cross River State between 1999 and 2003, Duke was seen as entertainment friendly as he often mounted the stage to perform and it is on record that his government was a major financier of Jeta Amata's movie, Amazing Grace.