MORE FACTS EMERGE ON FRANK RAJAH'S SEX WITH HOUSEMAID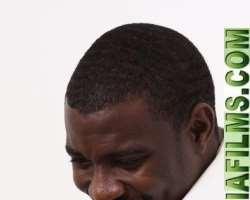 The story of Frank Rajah which we served you last week is now taking another dimension www.nollywoodgists.com can authoritatively reveal.
Another accomplice of the sexual harassment on the housemaid, Chinemelu, has been named and the person is called John Dumelo.
Onward investigation can reveal to you that, the said house girl has divulged everything that transpired in that house to her parents and the name John Dumelo has been ringing like a recurring decimal. This John, a Ghanaian is dark in complexion and has featured in so many Nollywood movies. In fact, he was supposed to play a leading role, according to people in the know, in the movie before he was later replaced by the director due to reasons best known to him.
The gospel truth, as told by the house girl, www.nollywoodgists.com gathered, is that John Dumelo who happened to be in the same hotel with Frank Rajah Arase, first had his way in between the thigh of the innocent but beautiful maid, Chinemelu before the master minder of the evil act, Frank took over from there.
It was while Rajah was seriously firing her that his girlfriend who saw John sweating profusely suspected a foul play and went straight into the hotel room to find out what was going on. John, who is also at large as you are reading this, we were told, has vowed never to return to Nigeria due to the kind of treatment they gave to them over the sexual splendour they had with a 'mere' housemaid.
Alonge Michael EXCLUSIVE for www.nollywoodgists.com